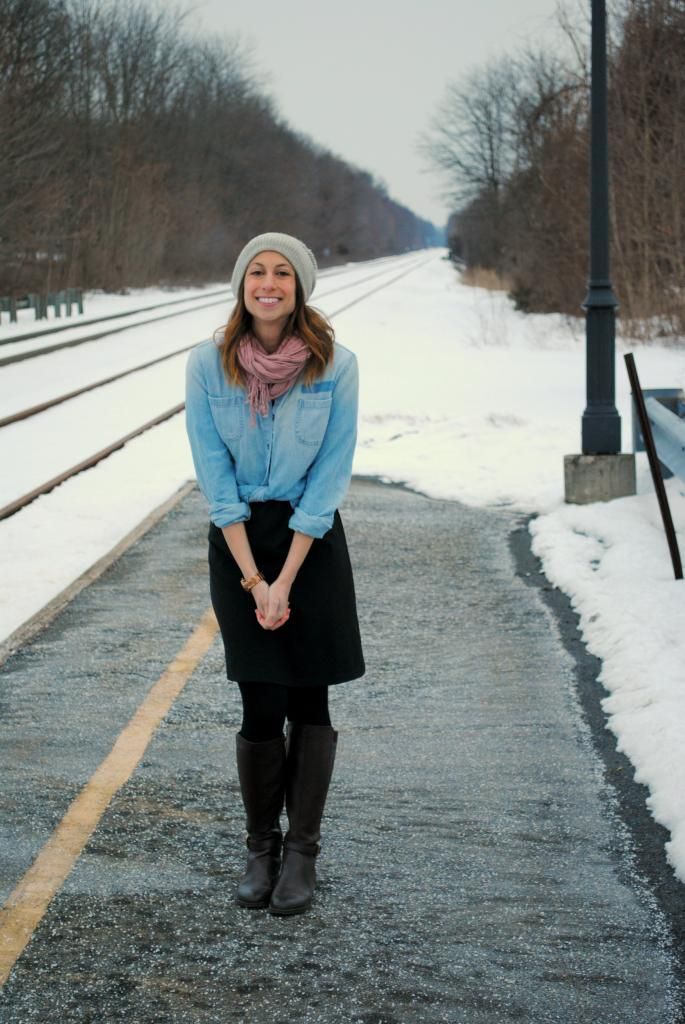 ____________________________


You can't see it under my
chambray
, but I assure you there's a cute dress under there.With faux-leather sleeves and everything....ok,
just
faux-leather sleeves, but still. It's a shame the weather is still like
this
, otherwise I wouldn't have had to cover it up with a thin denim shirt for warmth (which you can clearly see by the rosy red glow of my nose, is doing quite the bang-up job.) Thankfully fleece-lined tights are a thing, because while my entire upper body was freezing taking these pictures, I can't say that my legs did much complaining. Not nearly as much as my face did. And in this
winter that doesn't want to end
, a couple warm extremities are something to be grateful for.