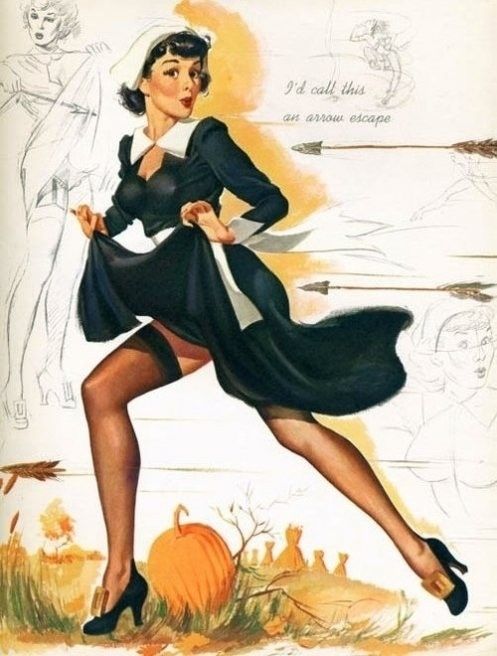 Because this is obviously the day we honor our sexy pilgrim ancestors who fled from Native Americans in their stockings and high heels.
Per tradition
, I'm making my annual
pilgrimage
to Florida to spend the next few days basking in the sun and generally trying to forget that I live in a cold climate.
In the interest of brevity (and so I don't sound like a broken record year after year), I will refer you to
this post
and
this pos
t, which really do a nice job summing up some of the more important aspects of life I'm thankful for. But I'd be remiss to let a Thanksgiving pass by without mentioning a few new ones (or at least some of the same ones that bear repeating). I am indescribably grateful for my family and friends, all of you wonderful readers out there, 21 Jump Street - the movie not the show, and this
awesome veggie meatloaf recipe
, which by the way, is a damn delicious alternative to turkey.
Have a Happy Thanksgiving!