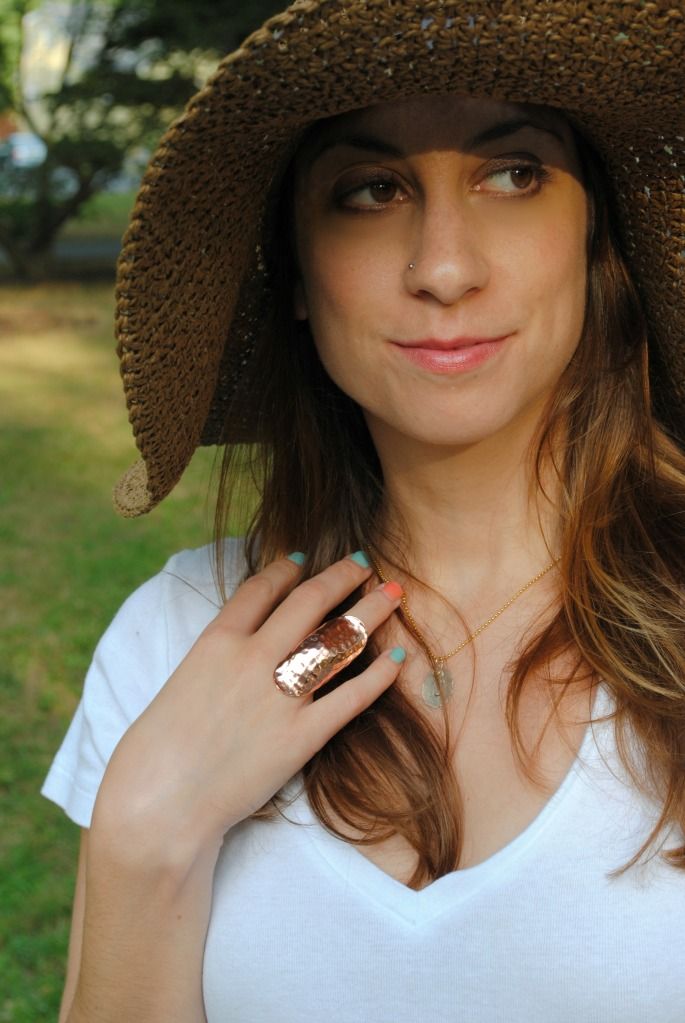 Remember a few days ago when I declared my allegiance to my
new favorite top
? Well, double that for this skirt.
Even though this is the first time you've seen it on this here blog, I may have worn this maxi almost every day of my mini-vacation last week. On the beach, on the boardwalk, out to dinner, or at a bar, this little workhorse looked appropriate no matter where I went. Unless you were one of the servers at the bar we kept going to. In that case, it looked like I wore the same thing every day.
Which I did.
Today I'm linking up with these
lovelies
, as well as with Sharon @
The Tiny Heart
, where we're styling looks for a backyard bbq. Also, a big, grateful shout out to
Rachel the Hat
for sending me that beautiful, so-very-her handbag that I won in her
1 year blogiversary
giveaway last month. Thank you, Rachel!!