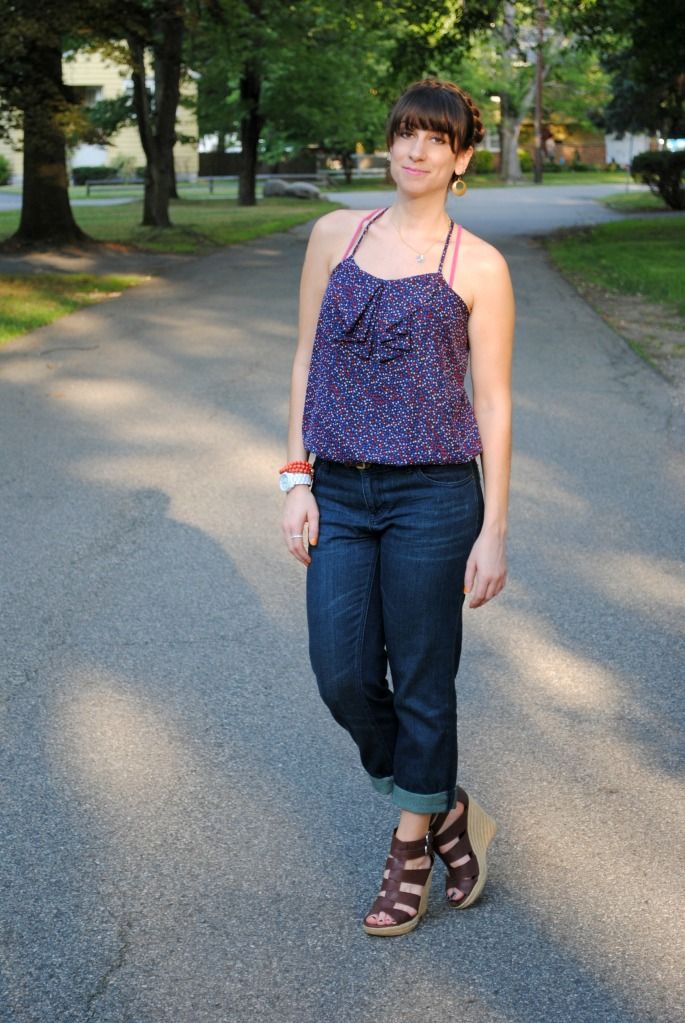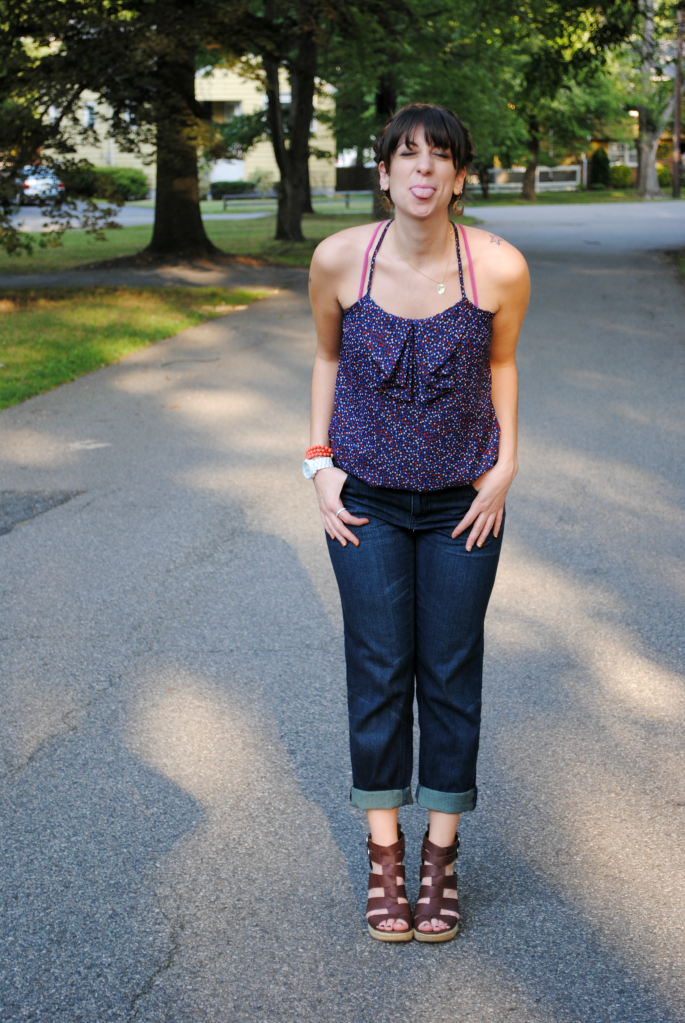 Something about wearing a poufy, speckled, tucked-in top makes me want to throw on some knee socks & booty shorts, and boogie-oogie-oogie on down at the roller rink.
But instead I just wore this to the mall.
So, do me a solid - pop in your 8 tracks, fluff out that afro, and get down with the funk.
Someone's got to be groovy around here.
You dig?