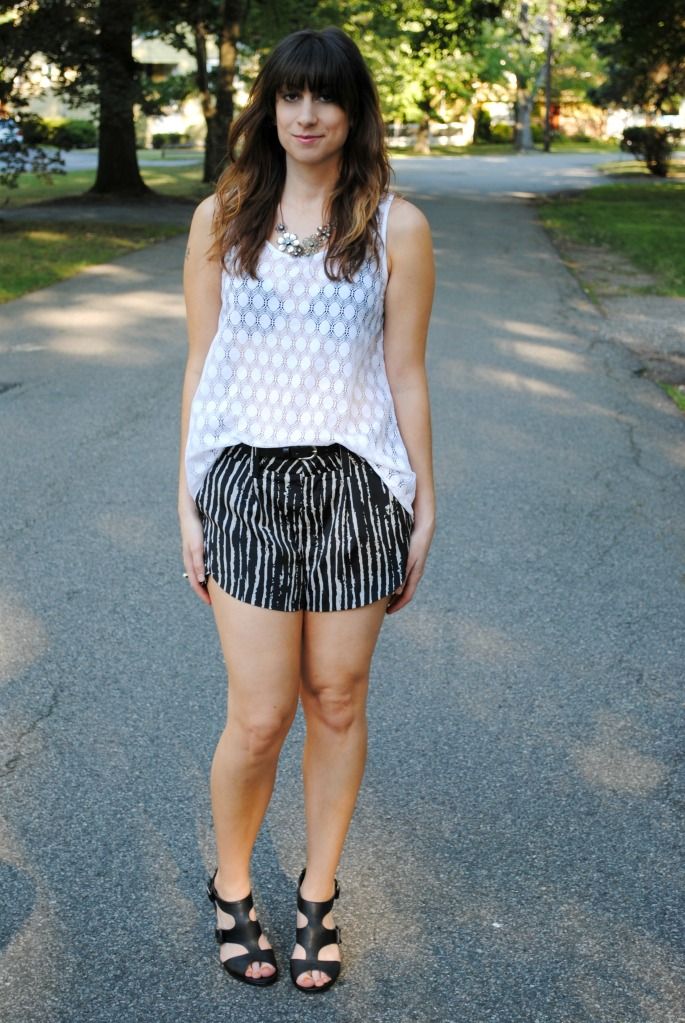 I think I've just discovered my new favorite top. It's lacy, it's flowy, it's versatile, and quite possibly the best part - wearing only a black bra underneath actually looks chic and not like I was just too hot to put something opaque beneath it.
I swear I'm not an exhibitionist, but as I've made clear before (as evidenced
here
), when temperatures are at 100 degrees, it's nice to get as close to naked as legally possible.
This look was also featured at
the Frugalista Diaries
, where 4 other bloggers & myself posted 5 different ways to wear summer shorts. Go on over to see everyone's beautiful interpretations, why don'tcha! And while you're there, check out the rest of Megan's site. She's quite the stylish broad, and a complete sweetheart to boot.
Also, linking up
here
today.