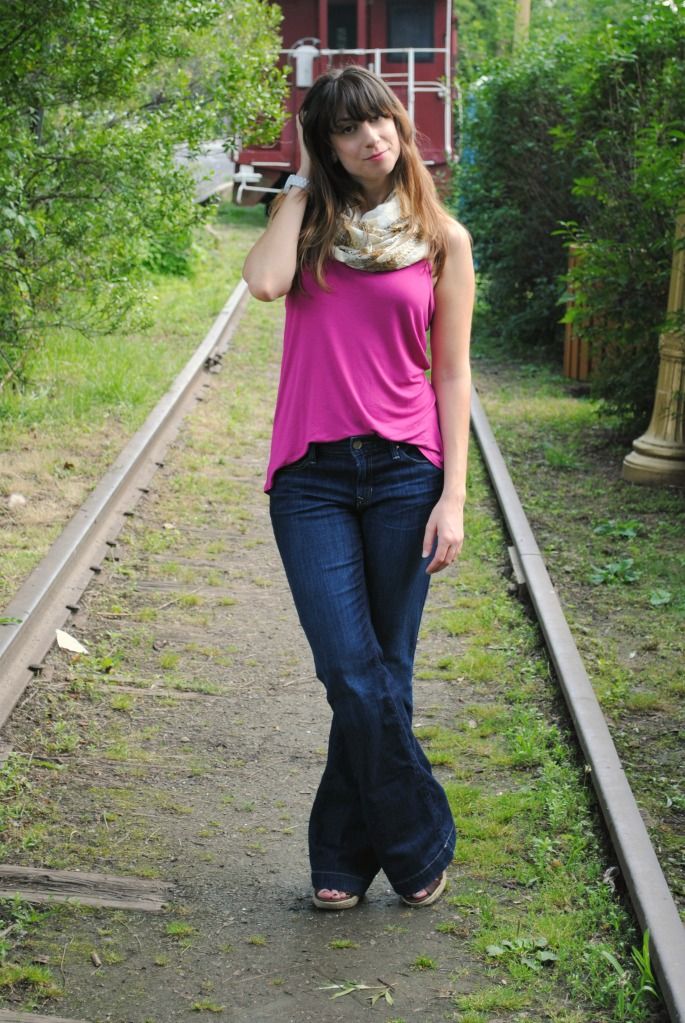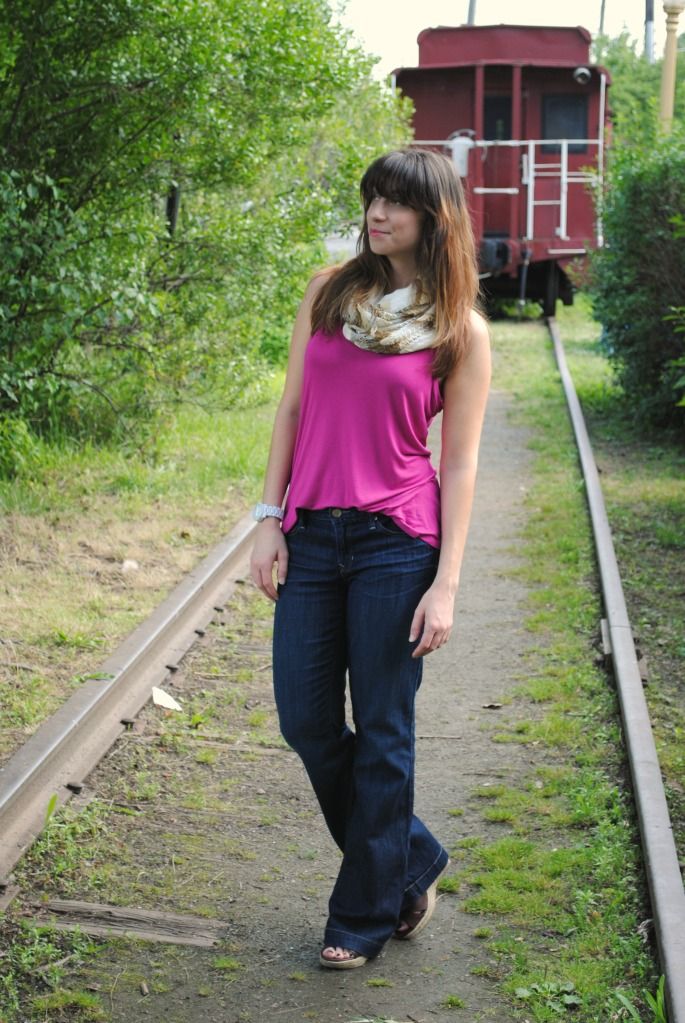 It was 100 degrees and humid when I wore this, but I still rocked the scarf and jeans when all I really wanted was to strip down to my skivvies and plunge into the nearest, coldest body of water.
But this isn't that kind of blog, and so I endured this sweat-suit instead, just for your sartorial pleasure.
Whoever said I wasn't dedicated to my readers?
Today I'm linking up
here
.