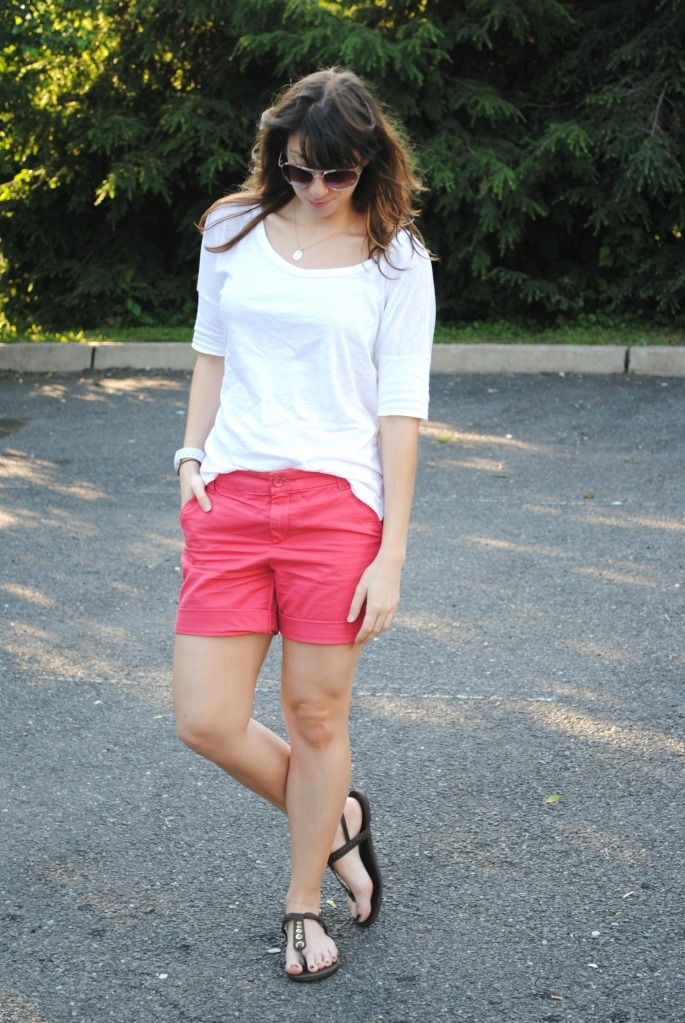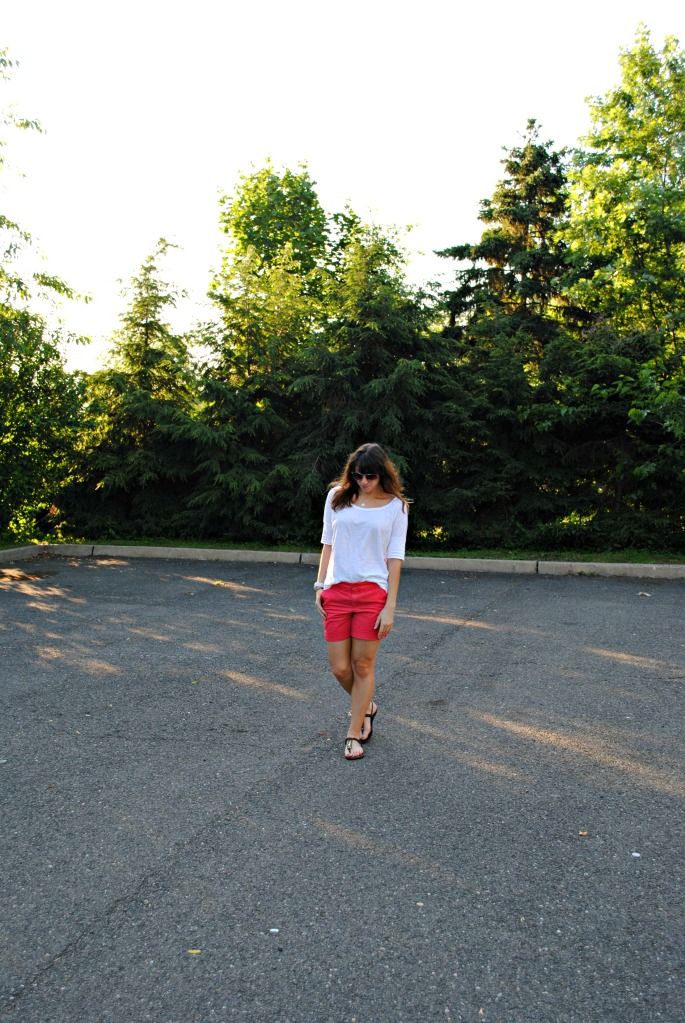 I realize my legs look super dark in this photo - blame it on strange lighting and an over-zealous application of self-tanner.
After
hardcore cleaning
almost every day last week, and then having a garage sale over the weekend and dealing with people who wanted to haggle for a better price on items that already cost
only a dollar
, hunny bunny and I felt we deserved a nice night out.
We had grand plans to go for dinner and a little bar hopping in a hip, fun town nearby, so I brought this outfit to change into after the sale was over.
We got all cleaned up, took these photos, got in the car....and realized we were too pooped to go anywhere but home.
So we headed straight for the kitchen where we had ourselves a nice, relaxing drink, and chilled the night away watching TV while sprawled out on the couch.