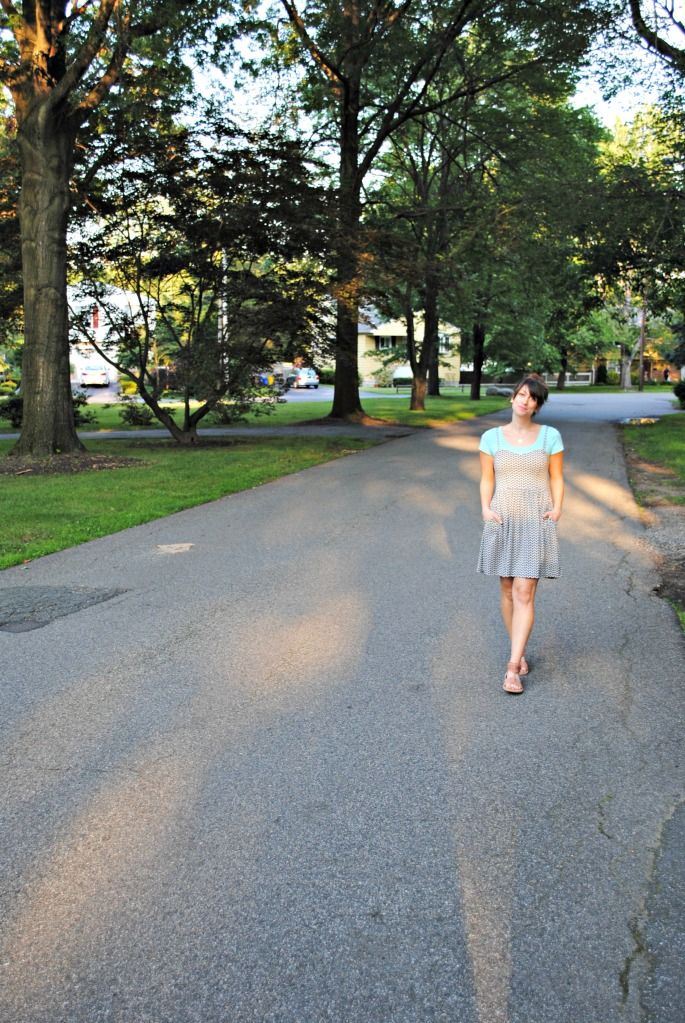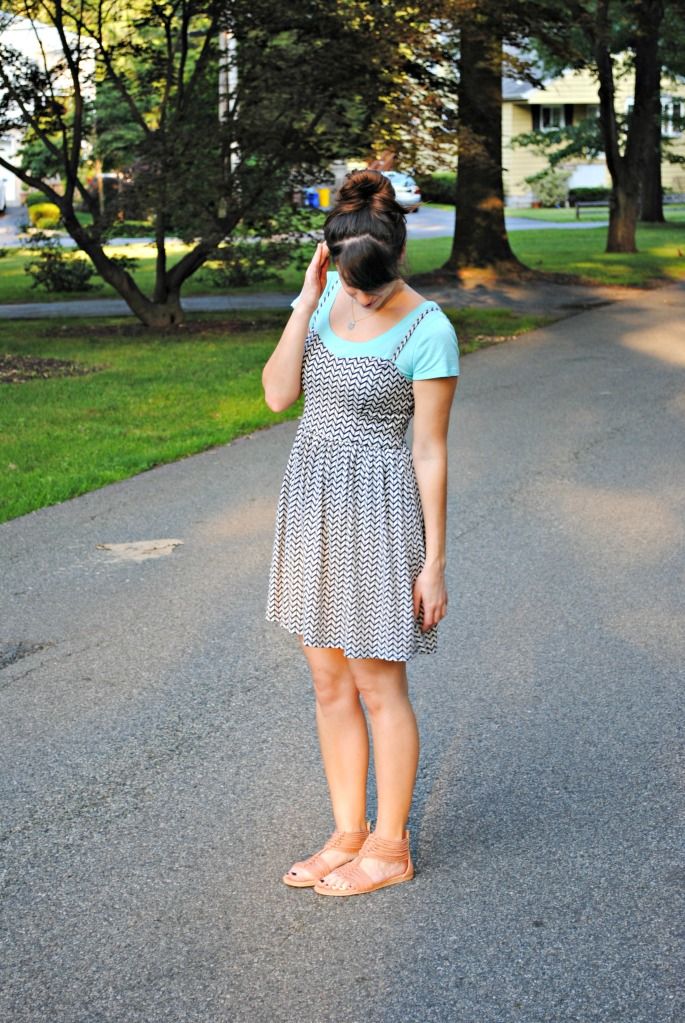 When I got dressed, I wasn't expecting to spot a lost dog wandering my backyard. And when I walked up to him, I didn't expect him to run from me. And an hour and a half later, I certainly didn't expect to (still) be traipsing through the neighborhood (as well as my neighbors' backyards) with my boyfriend, a cop, and the dog's owner, carrying around what can only be described as an obscenely large hot dog given to me by the owner's mom who just hung back and watched all the action.

Believe me, by minute 25 I was beginning to feel pretty grateful for this dress's pockets. There's no easy way to chase a dog while holding your keys, phone, and crackers (hey, we're vegetarian - it wasn't easy finding a dog treat 'round these parts), so in the pockets they went. It's not too easy with a wildly phallic hot dog in your hand, either, but I wasn't letting that thing anywhere near my clothing - dog catching be damned.
Click
here
to see where I'm linking up today.