Even though we're in the throes of summer (pools, maxi dresses, pedicures, beach waves, backyard bbqs, bonfires - how can you not love it?), I still get a little excited thinking about back to school season (cooler weather , lots of layers, and crisp autumn air). Not that I've seen the inside of a classroom in over four years, or anything. But because even though I'll most likely never matriculate again, I can still take advantage of all the back to school shopping sales. If I had a first day of classes to look forward to, I'd absolutely wear something like this.
I especially love the sales on jeans. I'm a firm believer in you-can-never-have-too-many-jeans as long as they fit really well, are totally flattering, and are 1,000% comfortable. Easier said than done. I can't begin to tell you how many pairs of jeans and variety of brands I've tried over the years in an attempt to find that perfect pair, and I'm sure you - as a female with your own unique body and shape - can relate. Well, ladies,
Abercrombie & Fitch
to the rescue.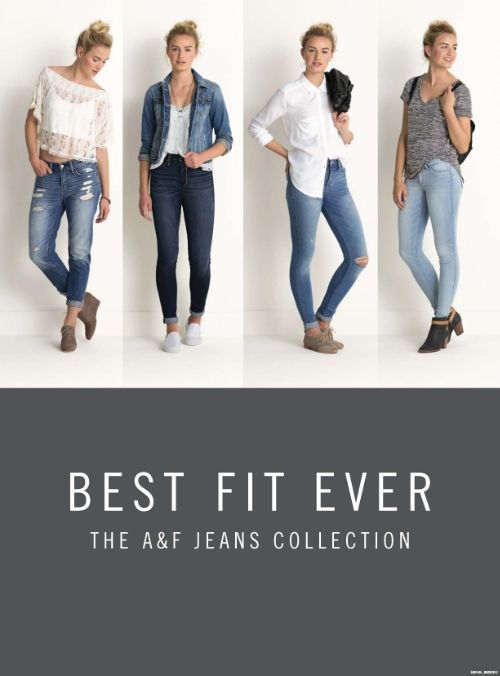 They have an amazing collection of jeans with an array of washes, sizes, and fits. Personally I'm a high waisted skinny jeans kind of girl. But I also like a good, distressed boyfriend jean. Abercrombie offers both of these (plus lots more), and all jeans have a no-slip waistband that lays flat and has memory stretch so it keeps its shape wash after wash. And the very best part? You can get
any jeans in store for $35
! What's not to love? Head over to A&F to discover your #BestFitEver.