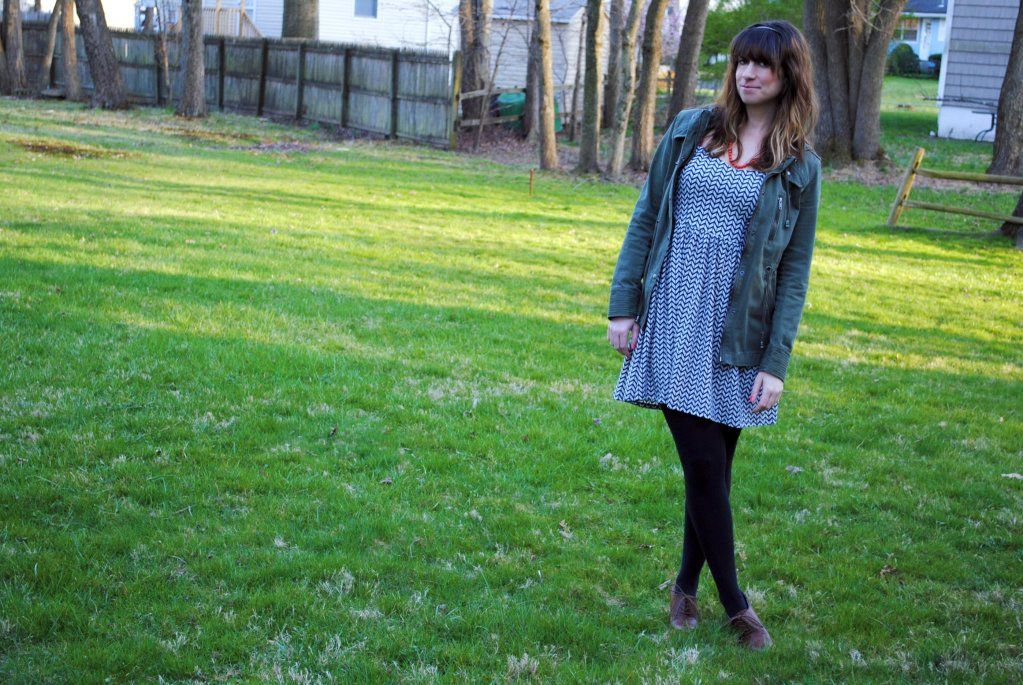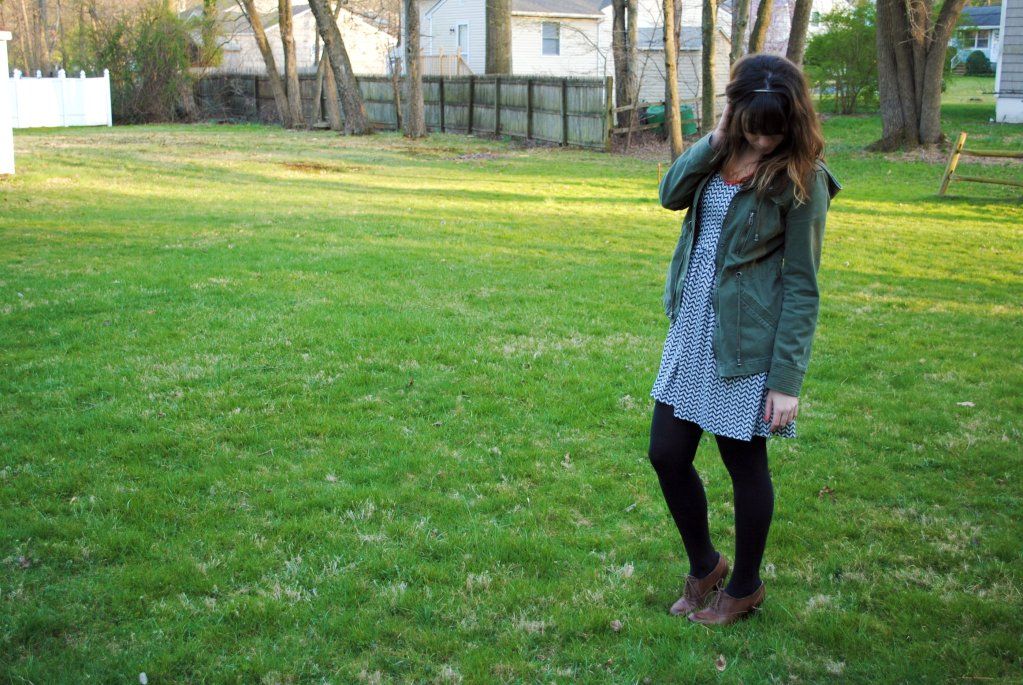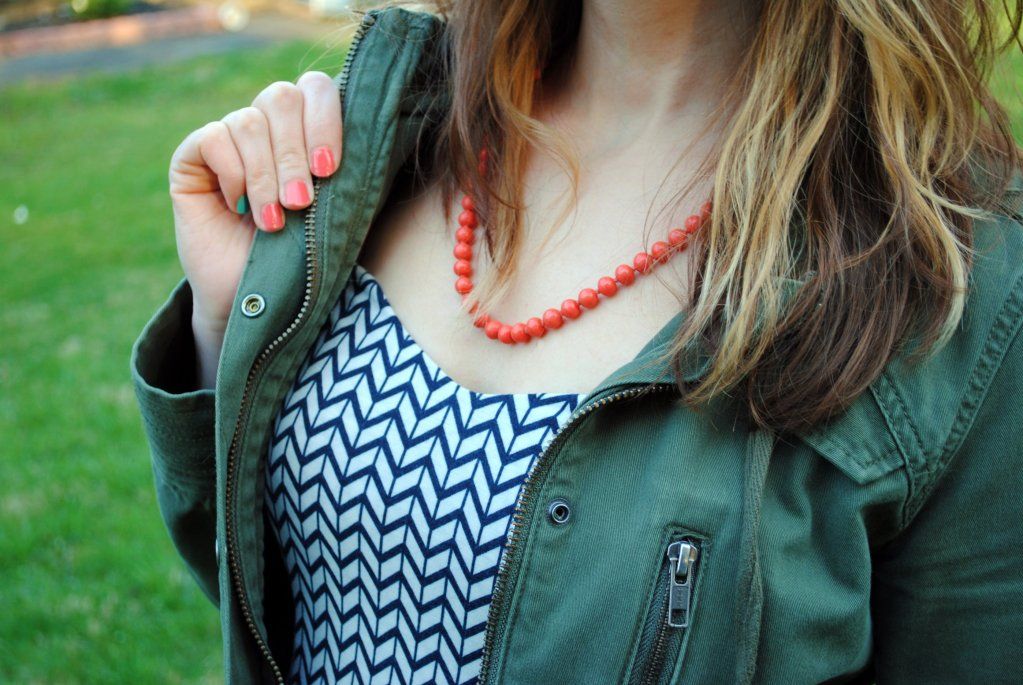 {dress: target // jacket: i heart ronson, via jcp // vintage necklace: gramma's // tights: old navy // shoes, headband: payless}
Lowlights
:
Spending all day Sunday with a hangover that I couldn't shake until Monday evening. It lasted over 24 hours. My deepest apologies to my liver.
Forgetting to bring extra tissues when I went to see Hunger Games last night. I had only one left in my purse. It wasn't easy making it last the whole movie.
Practically bursting out crying when the games started in the movie and children began getting mauled. I wasn't just tearing up; I was muffling huge, loud sobs.
Not knowing what Willam did to get kicked off of RuPaul's Drag Race. Come on, Ru, really?!
My birthday is coming up. I'm getting old.
Highlights
:
Watching Hunger Games in the theater last night. It was as wonderful as I expected it to be, despite the (one) tear soaked tissue, smudged makeup, and the emotional out pour that left me feeling melancholy even after the movie was over.
Getting to hang out with some wonderful, fun friends that hunny bunny & I haven't seen in months. Unfortunately, this was the cause of lowlight #1, but they were totally worth it.
Spending a truly lovely evening at a local Italian restaurant with my boyfriend. The atmosphere was very relaxed and we were never rushed. We had engaging conversation and lingered over mushroom pizza, eggplant, roasted red pepper, & mozarella pannini, frothy cappuccino, and creamy canolis. We stayed over 2 hours without even realizing it.
My legs being just a little too sore from my workout yesterday to go for the jog in the woods I was planning today. Total highlight because it just started storming outside and I am still nice and cozy and dry inside. Thank you for the minuscule muscle tears which needed that extra day to recover, Tony Horton!
Seeing a fuzzy kitty and a wild turkey chilling in my backyard. Not quite hanging out together, but in very close proximity. I'll take it.
My birthday is coming up. I get to have a party!