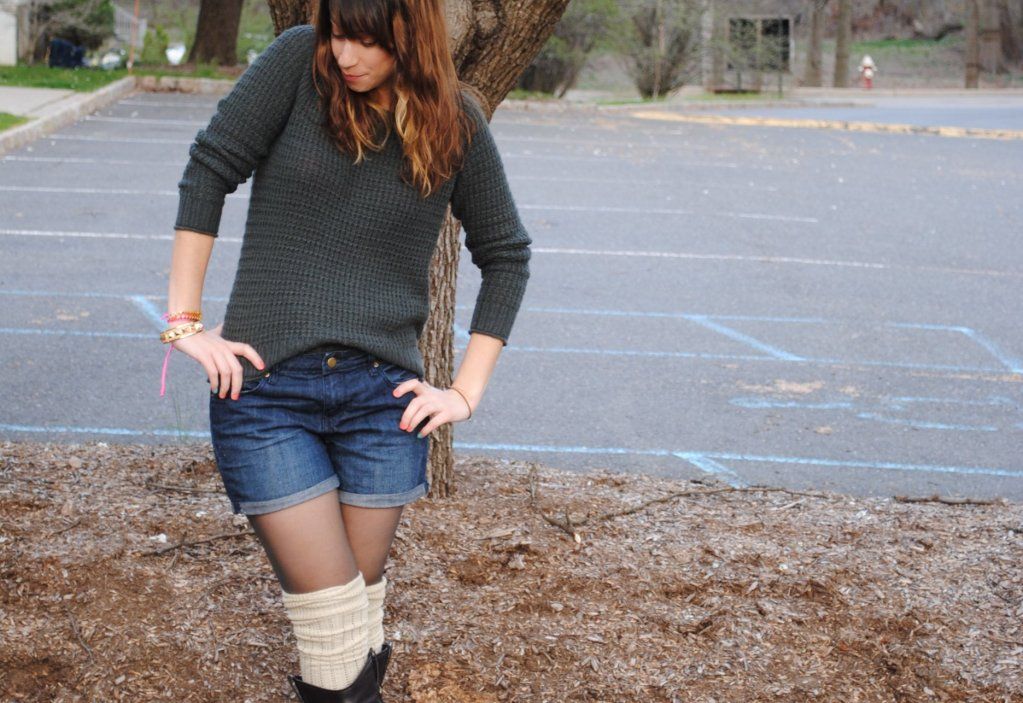 Although we got a touch of summer weather a couple weeks ago (as evidenced
here
and
here
), things have cooled down a bit to normal spring temperatures. At first I was a little saddened at the prospect of having to wait a few more months for warmer weather, but after enduring several workouts in near 80 degree temperatures (sans air conditioning, because really, who in NJ installs their air conditioners in March? - there's usually still chance of a snowstorm), I decided that 50 and 60 degree days might not be such a bad idea. There'll be plenty of chances to pass out from heat exhaustion come summertime.
Plus I get to rock tights a few more times which is cool because I was completely inspired by
this post
from Joyce, over at
Joyful Outfits
.
If you have a chance, please check out her amazing blog.
Trust me, you'll be glad you did.
{Thank you for the inspiration, Joyce!}