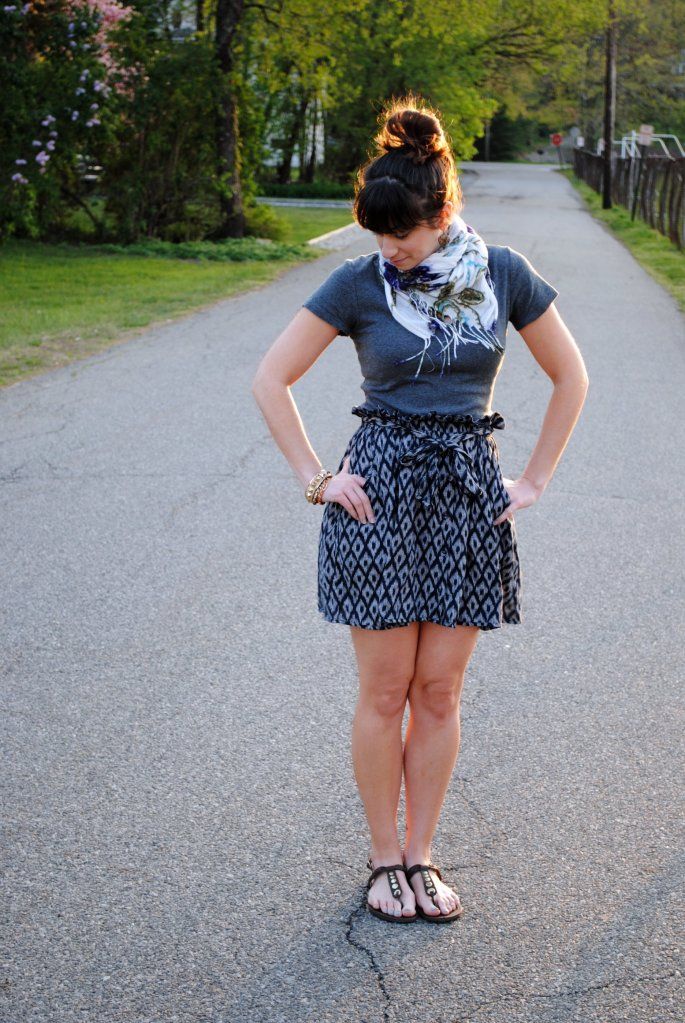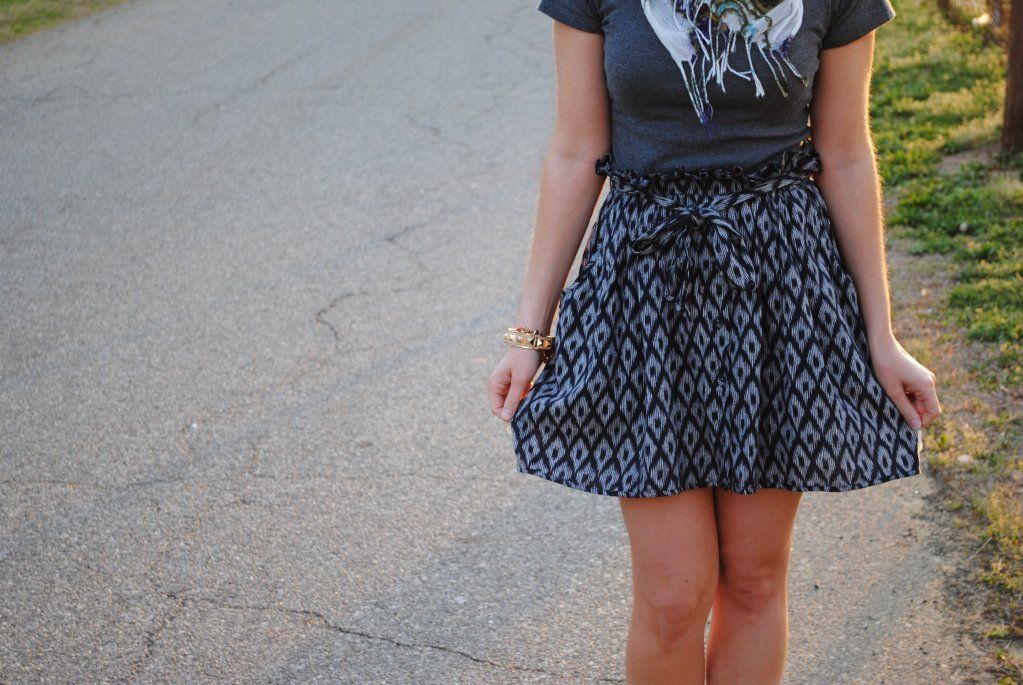 This outfit is a repeat. I actually wore it out for my birthday this past Monday but I was having so much fun that I didn't want to leave the action for a photo shoot.
So I did the next best thing - I wore the outfit again. Just 4 days later.
(I never claimed to be hygienic.)
It was the perfect get-up for sitting in an outdoor beer garden soaking up the sun, enjoying German beer, and sharing lots of laughs and soft pretzels with friends.
As for having to swing my legs over the family-style picnic benches every time I wanted to get up from the table, well, perhaps it was a little less than perfect.
Still, 3 out of 4 ain't bad.