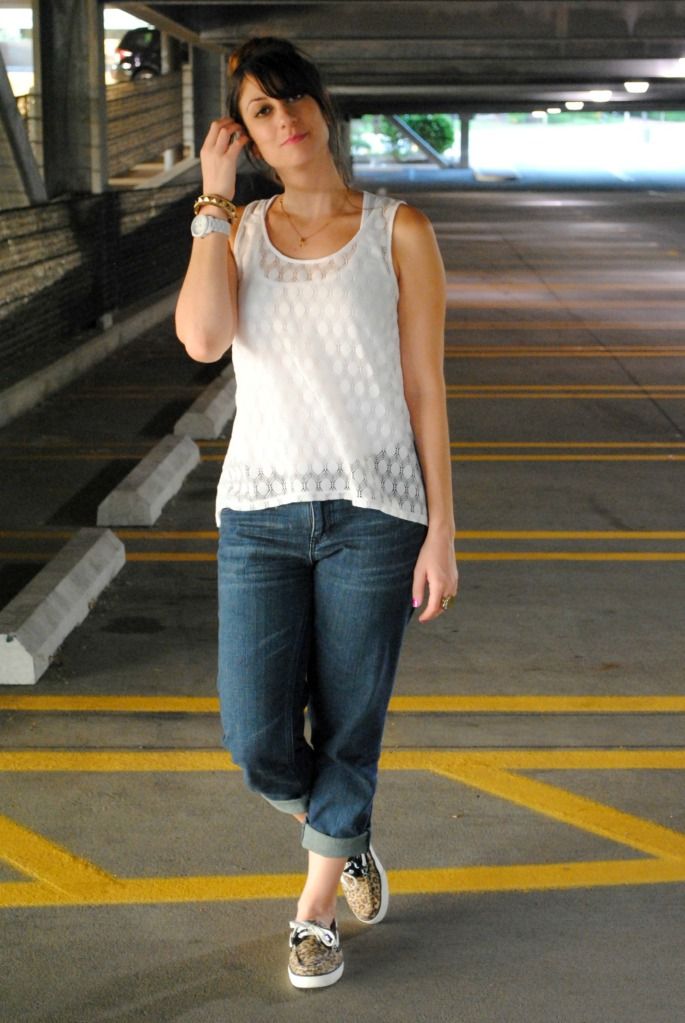 Ok, can we talk about
these shoes
for a minute? I just met them and I already think I'm in love. I had been seriously crushing on the leopard Sperrys all summer, but at $75 a pop, and made of leather - which I've been making an effort to move away from (for more info on that click
here
, but be prepared to cry), I couldn't bring myself to buy them. I had been searching everywhere for an affordable copy cat pair, and lo and behold, I came across these babies as I was browsing the Payless site. With a coupon I wound up getting them for only $15, and best of all, no animals were harmed in the making of these kicks. Expect to see me wearing them with nearly every piece of clothing I own.
p.s. - They also come in
stripes
,
sequins
, or
plaid
and they're all on sale for only $20 right now! I'm even considering getting a second, identical pair for when I inevitably wear these into the ground.
p.p.s. - Come party with me
here
today.
Btw, I wasn't compensated in any way for this post; I just love these shoes and want you to know it!