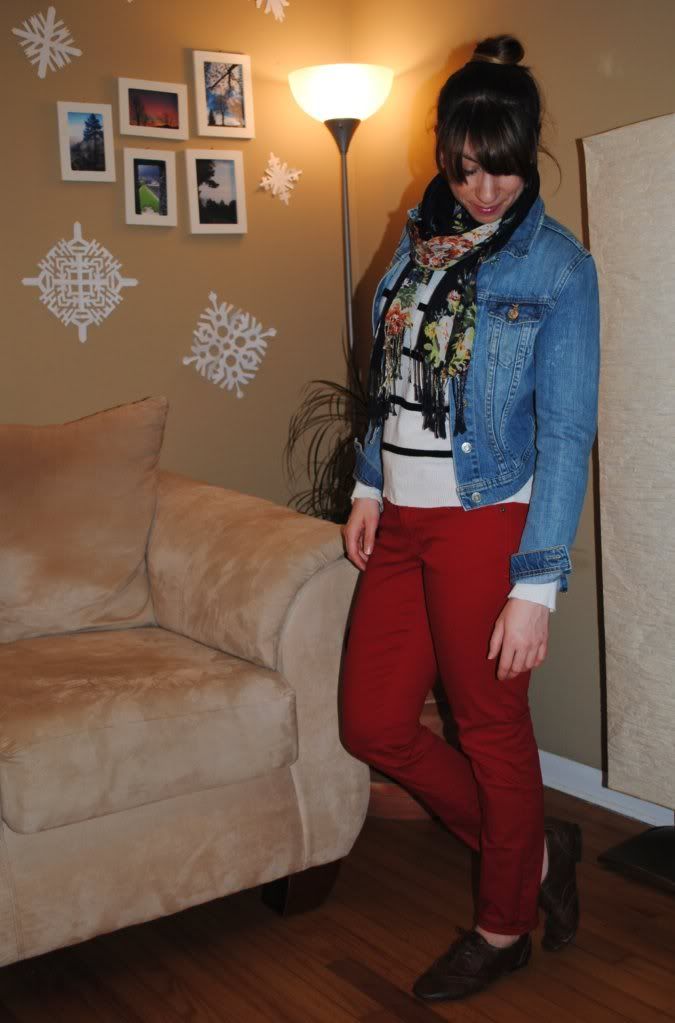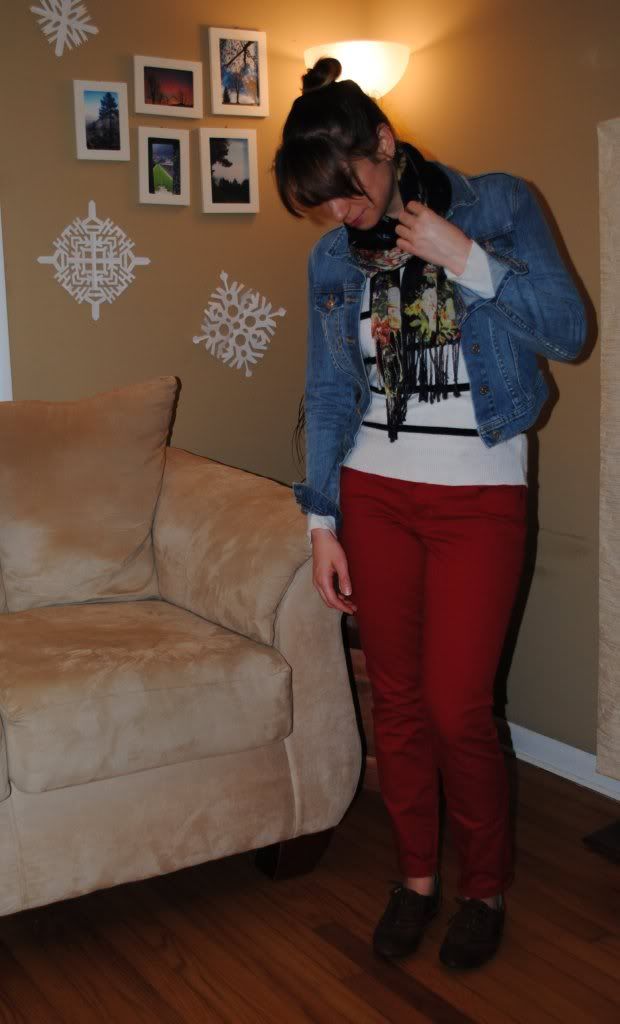 {jacket: h&m // sweater, scarf, shoes: target // jeans: UO}
Today I'm embracing a trend because
Kayla
said I should.
No argument here. If you
remember
, I'd been pining over a pair of red pants for, like, ever. And red pants are so trendy right now. Come to think of it, so are stripes. And oxfords. And I'm going to go ahead and say that taking photos in the least cluttered spot in your entire apartment (which is still pretty cluttered, even after you spent several minutes clearing things out of the way) is pretty hot at the moment too. So is not looking into the camera.
Watch out, I may be setting trends as we speak.
Oh yeah, next trend: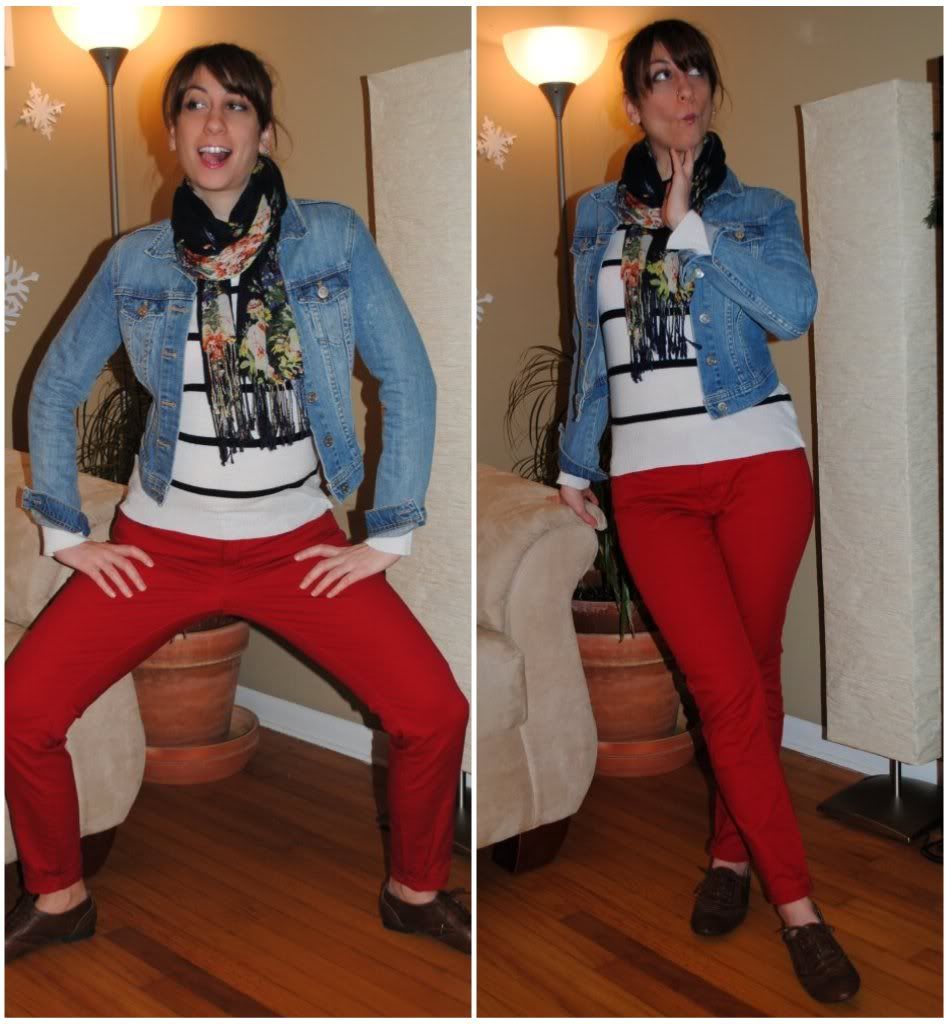 posing ridiculously because your boyfriend asks you to. Embrace it.