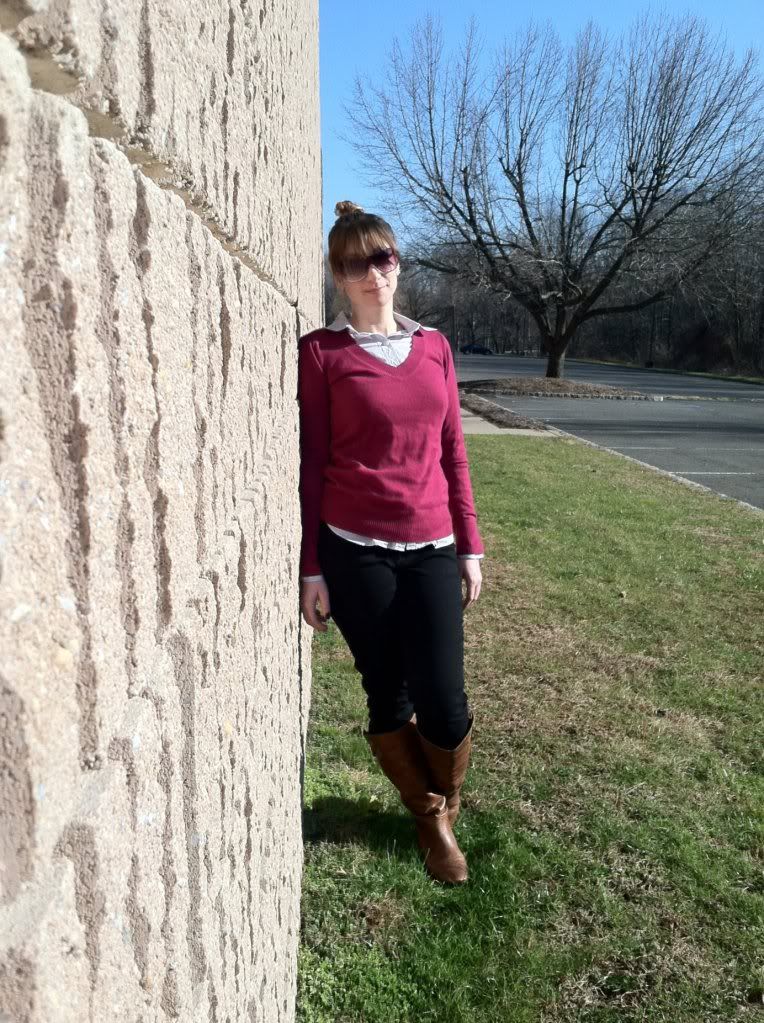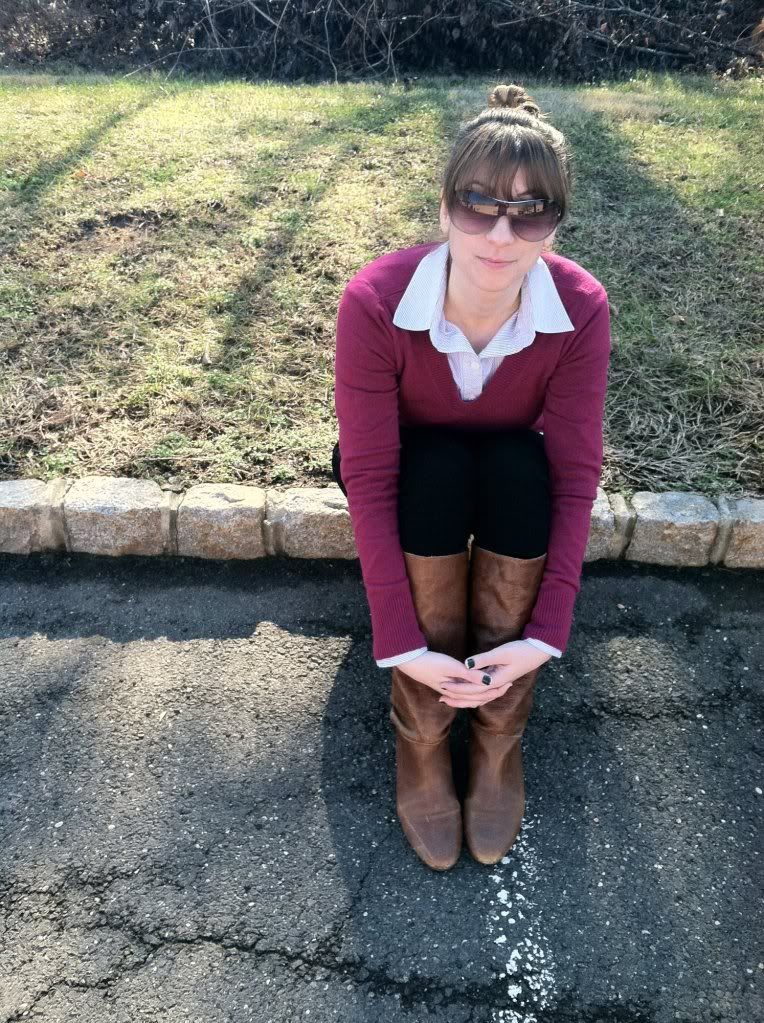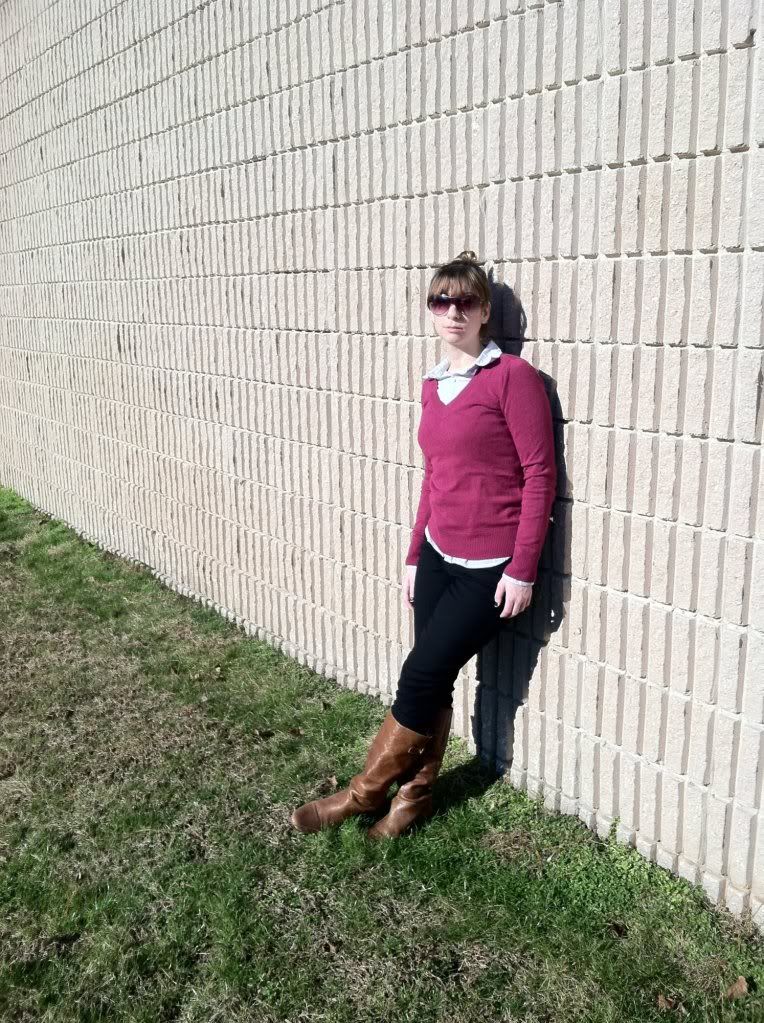 [just for funsies ~ a portrait of hunny bunny & me]
{sweater: h&m // button up: f21 // jeggings: old navy // boots: steve madden intyce // sunnies: express}
Ok, can we just talk about the 65 degree weather we had here in NJ on Saturday? In January?! Amazingly gorgeous.
Anyway.
I had just gone to the dentist and was told that I'm an over-zealous brusher. I've always suspected that I had an enthusiastic outlook on oral hygiene, but apparently I've been a little too eager in my endeavors. My rough brushing was actually causing pits in my enamel. Who knew? Well, now you do.
Other than that, though, my dentist raved about my clean mouth. It was warm & sunny & it felt nice to have someone acknowledge all that flossing I've been doing. Plus I was too warm in this outfit (may I remind you that it's January in NJ).
I couldn't ask for a better Saturday.