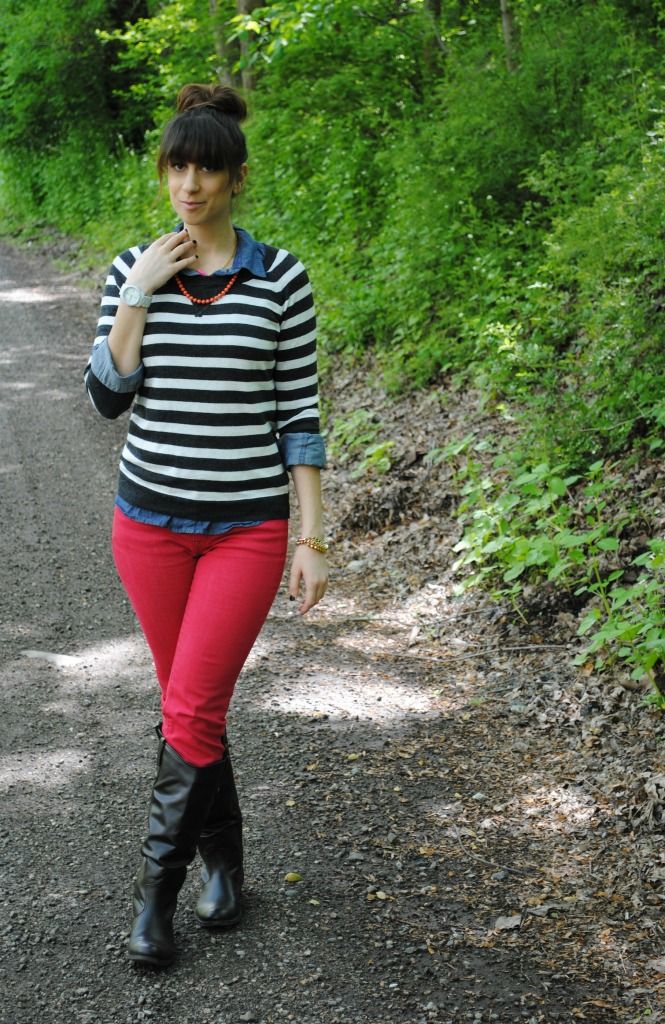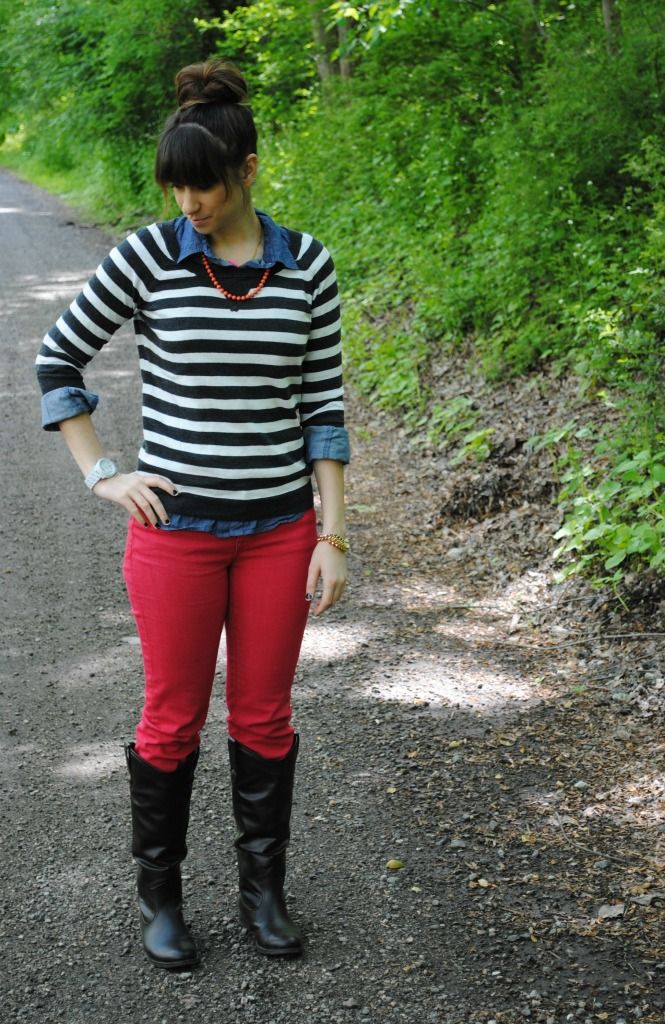 I wore this over the weekend to go on a bar hopping date with hunny bunny. It was a little chilly and I knew I'd need something warm, comfortable, and preferably slightly expandable since beer & bar fare tend to fill my stomach up pretty quickly. Enter these wonderfully stretchy jeggings, cozy chambray & sweater combo, and nice, flat boots perfect for maneuvering from bar to bar.

On the way to our date, we stumbled onto this lovely road in our town that I had never seen before. It had all of one house for about a mile in either direction, which in notoriously over-populated North NJ is pretty darn rare.
I'm thinking lots of bike rides up and down this quaint little road. Hopefully the people living in that house won't mind seeing me ride by with my hands in the air, yelling "wheeeee!!!" several times a week.