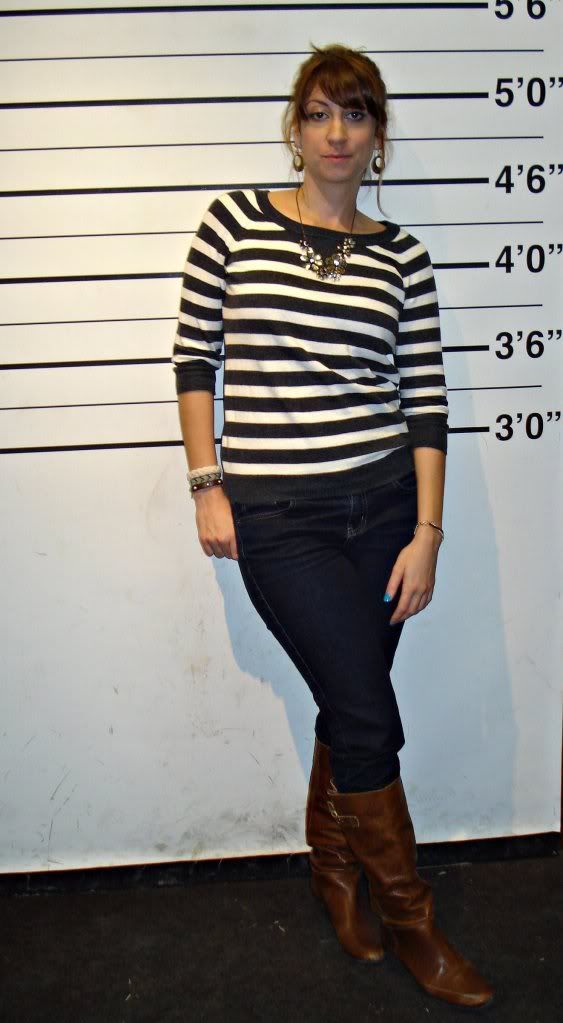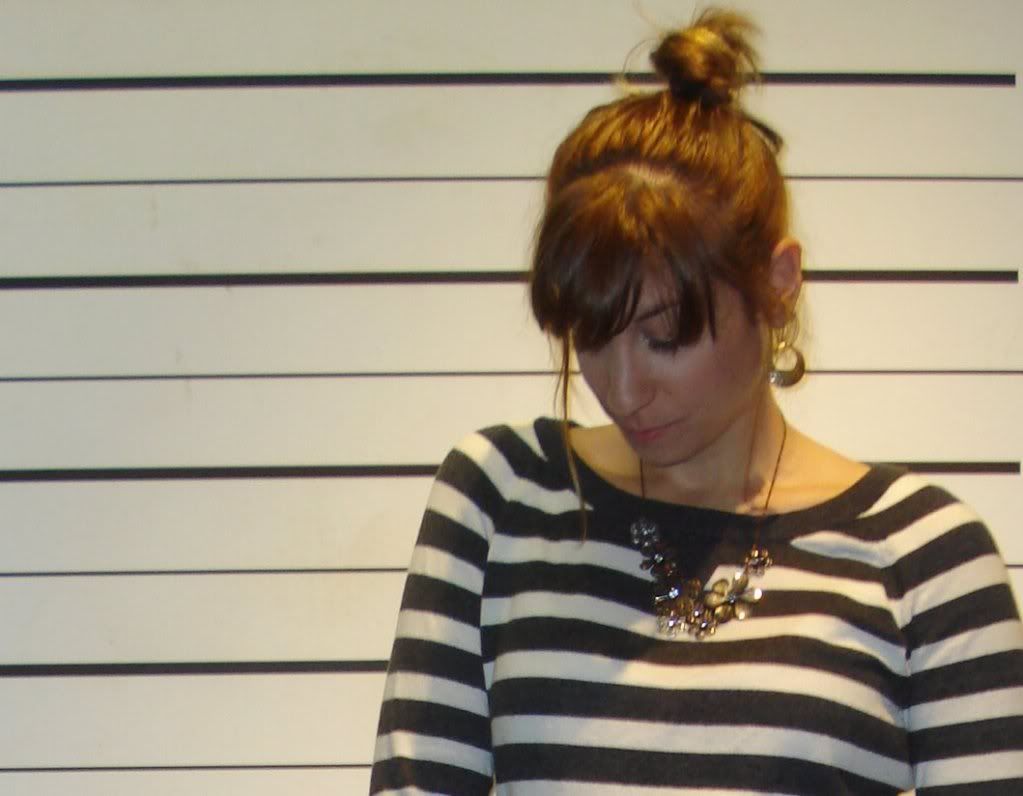 {sweater: old navy // jeans: limited // boots: steve madden intyce // necklace: gifted // earrings & left hand bracelet: handmade // right hand bracelets: target, handmade, 5below}
So, I happened to be wearing this striped sweater at a bar that happened to have this striped mugshot backdrop
just for taking photos
. What are the chances? (Well, ok maybe higher than average considering that I can't
stop
wearing
stripes
). I guess if I'm that committed to stripes, I'll have to accept that I might get caught looking like a 1940s prisoner at one point or another.
Since it was already dark outside and the lighting was decent in here, hunny bunny & I decided to steal away from our friends for a bit to snap some photos.
..and because the beer garden we were at had a live polka band in honor of Oktoberfest....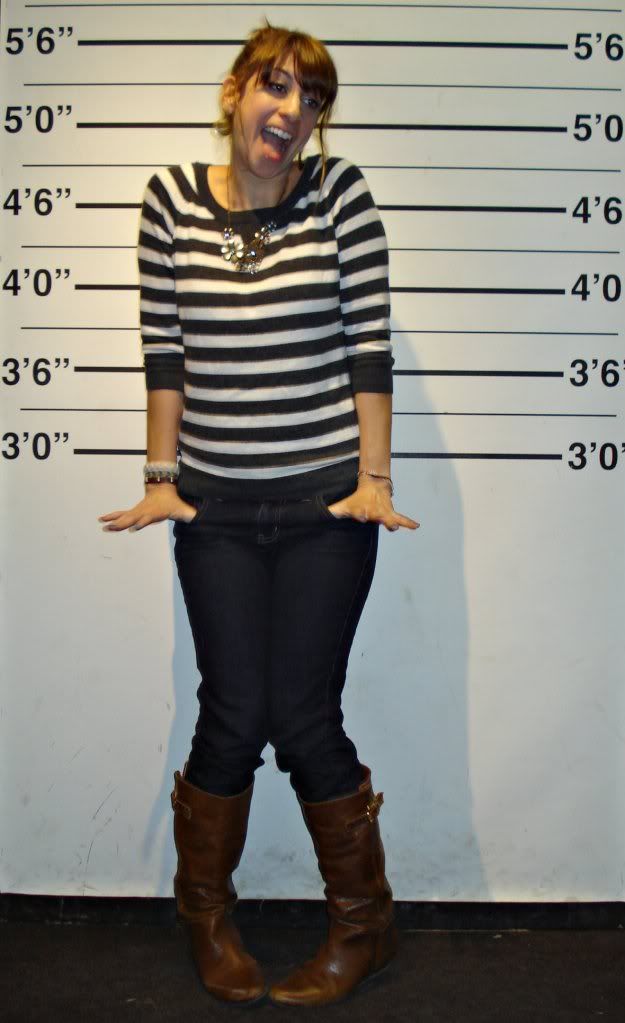 ...my hunny bunny was able to capture me busting out my best "polka-when-i-thought-he-wasn't-shooting" move. Honestly, I never even knew I wanted to dance to polka. But apparently a roaming oompa band complete with accordion and tuba players just brings out the German in me. Or maybe it was the three beers I had already had. Yeah...could have been those.
PS. - for those of you still stumped from yesterday's quote, it was
The Mad Hatter from Disney's Alice in Wonderland
. (If you want to get right to the quote, fast forward to minute 7:15). I guess it's sort of an obscure line, but my sister and I watched that movie repeatedly as kids and just latched onto the quote (as well as about 8,634 others).
A very merry unbirthday to you!