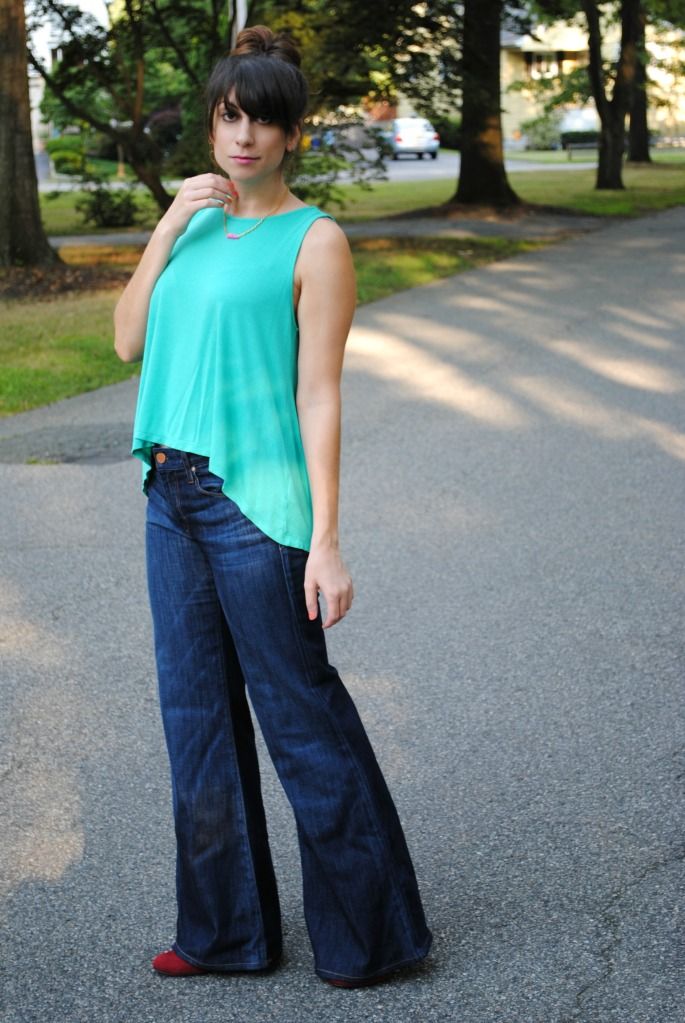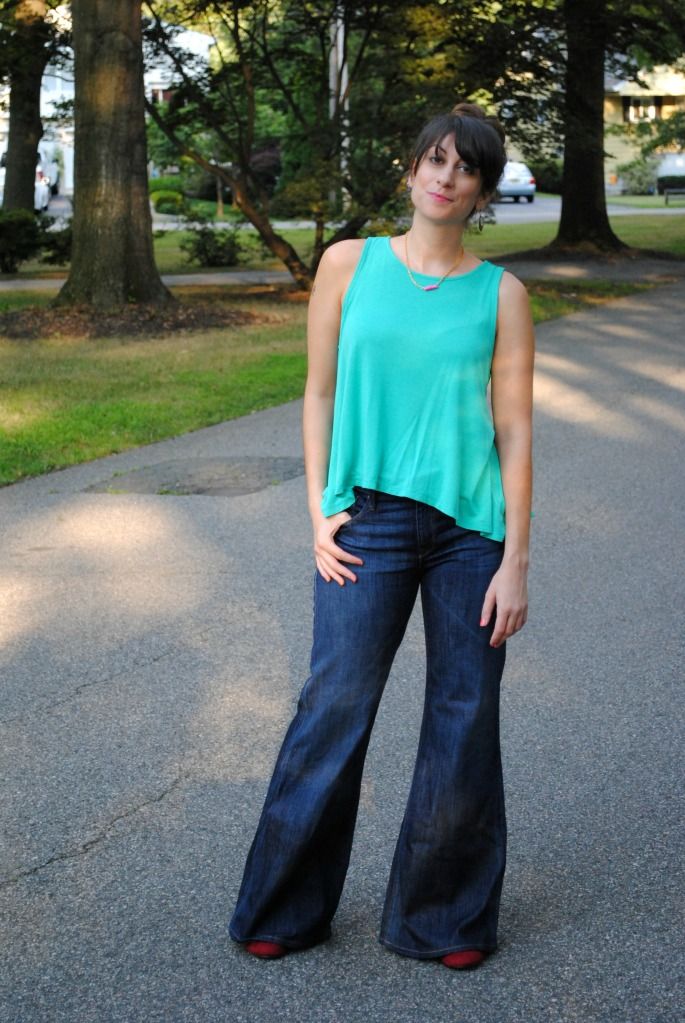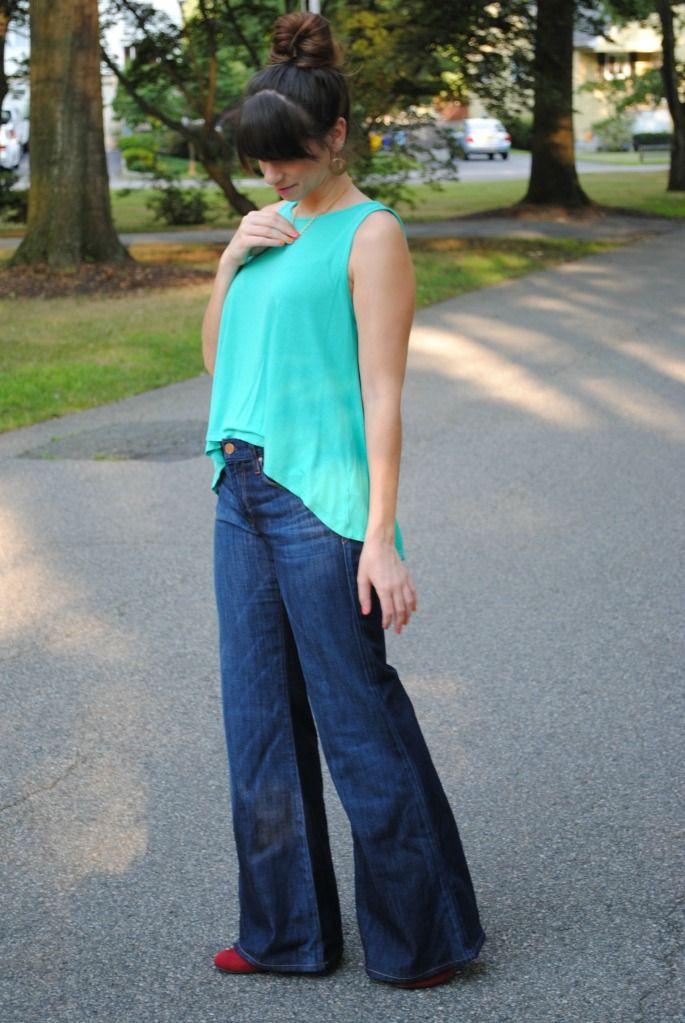 You know that rule of dressing where if it's loose on top, then it should be tight on the bottom, and vice versa?
Well, I ignored that rule when I got dressed yesterday.
I say, go ahead and pair loose with loose!
Because as a wise, quirky, hilarious, bow-tied man-child once
said
, "I'm a loner, Dottie.
A rebel
."
You don't want to get mixed up with a girl like me.