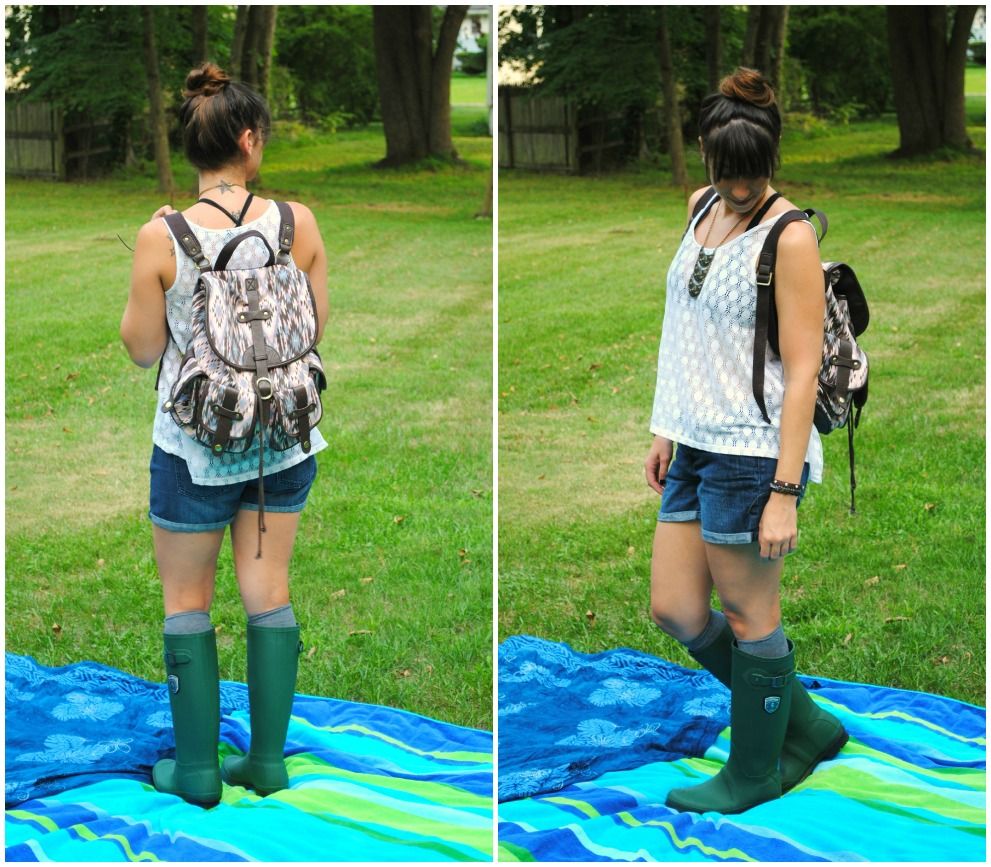 If you've been reading for a while, you know that I make no pretense of having any semblance of a
cool
or
exciting
life. But on occasion, I do get down with the get down. And it's usually in summer, in the form of an outdoor day-long concert or festival.
And this is the kind of outfit I usually wear. I like a light and breezy top to keep cool, with a bikini underneath so I can dry a little faster after walking through the misting tent (and if things really heat up I can take off the shirt, and for whatever reason, not feel as awkward running around in a bikini as I would in my skivvies). Shorts need no explanation, and wellies help protect my feet from all of the mud, dirt, and dust that inevitably accumulates with the constant stampede of thousands of dancing feet.
If I'm really lucky, maybe I'll get some interesting tan lines courtesy of that tank top. Because nothing says "I spent all day listening to music" like a lace-patterned tan.