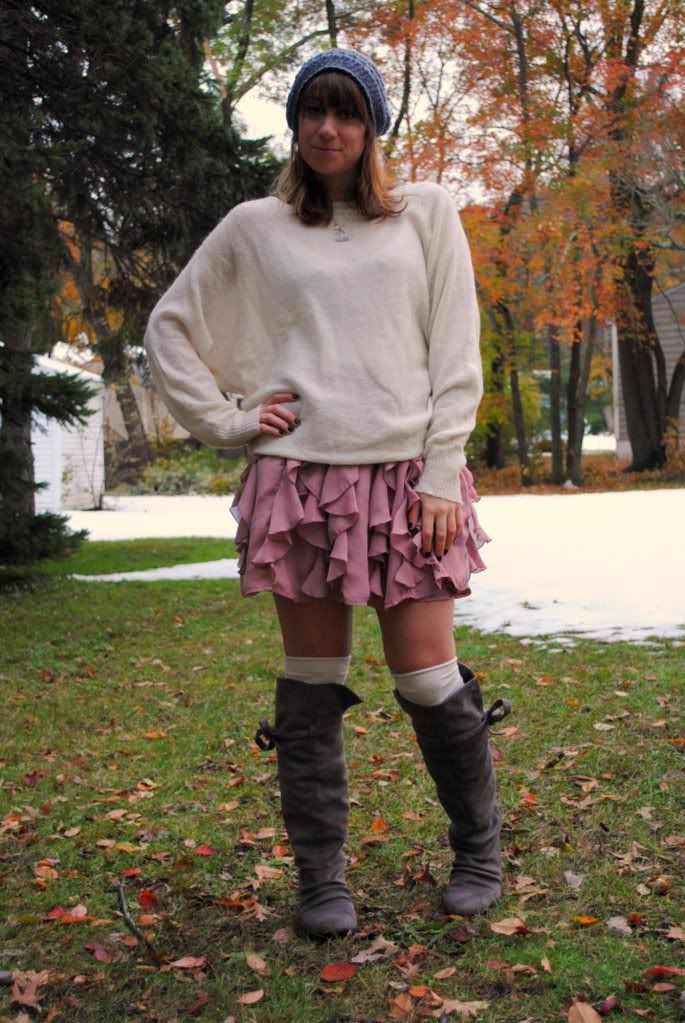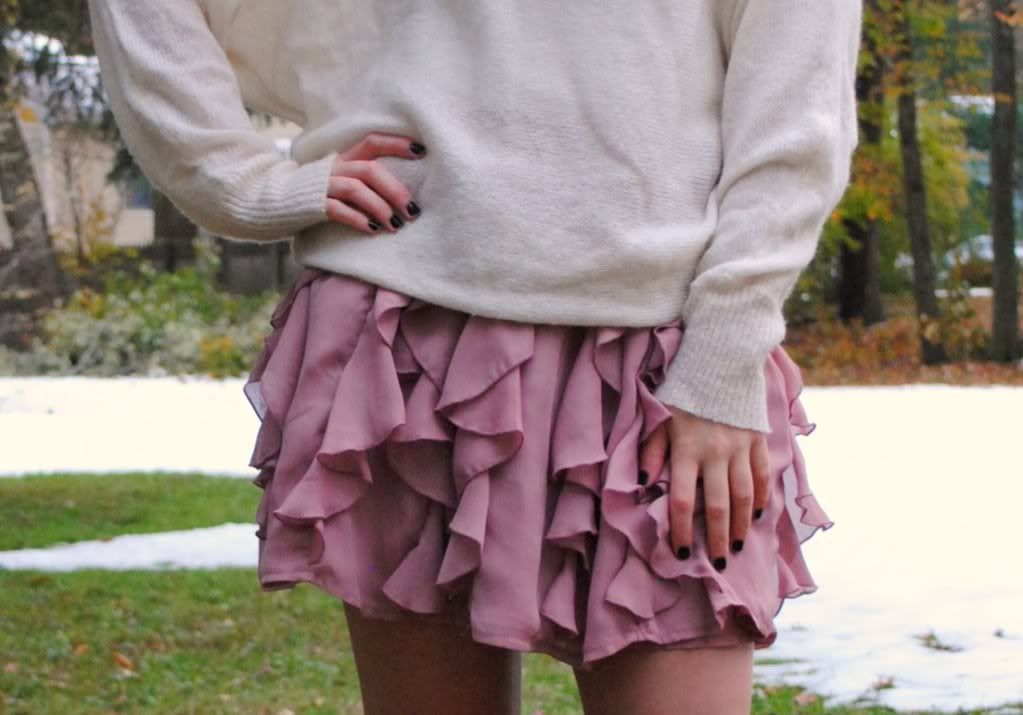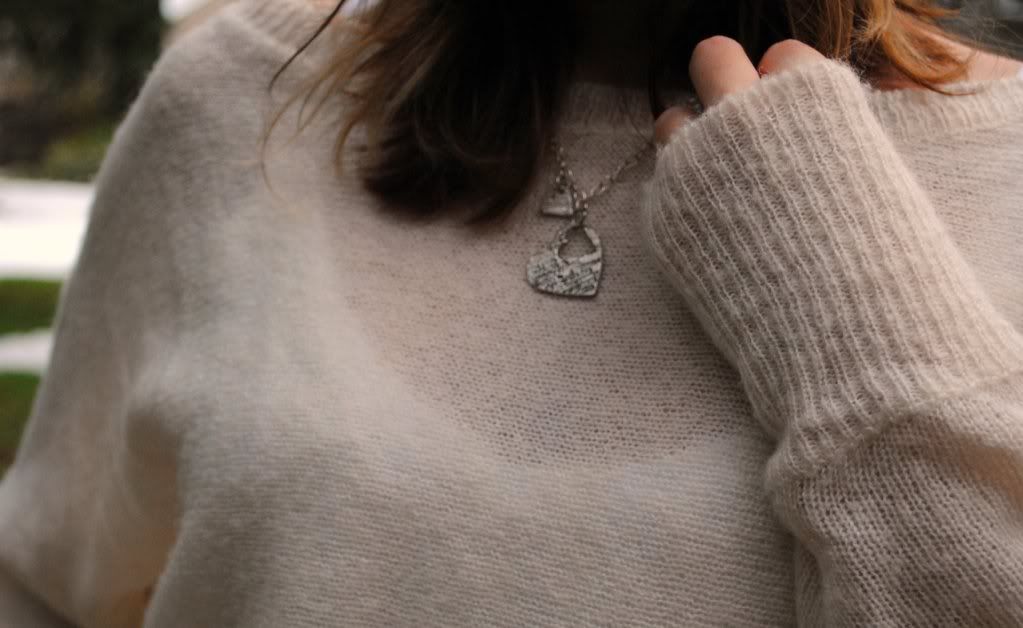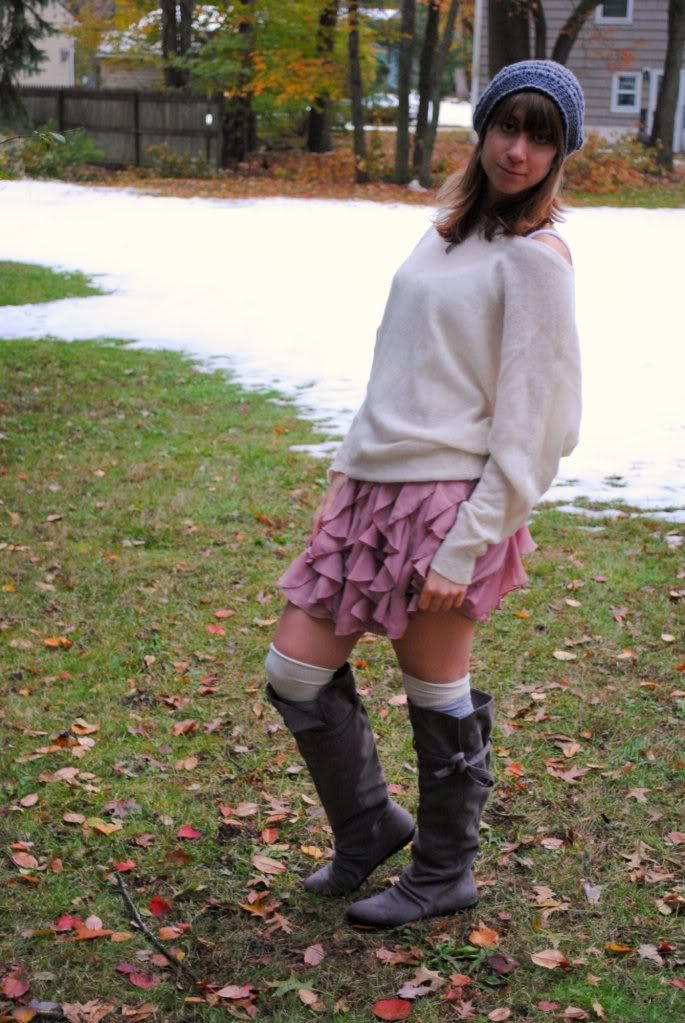 {sweater & skirt: alloy // boots: report, via zappos // hat & necklace: handmade // knee high socks: target
}
It really has felt like winter here the past few days. I don't even know what I was thinking wearing a skirt. Maybe it's the fact that the thermostat is set to "Caribbean Summer" and I'm so warm inside that I forget it's actually only around 35 degrees outside. Or maybe it's because I adore this skirt/sweater/boots combo so much that I was set on wearing it regardless of the outside temperatures.
Either way, I've already suffered through the chilly photo shoot and am looking forward to the 50 degree weather we're supposed to have the rest of the week.
And because I just couldn't let Halloween pass without doing a little something:
Did any of you dress up? If so, I'd love to see your costumes! Please leave a link in the comments so I can check them out.