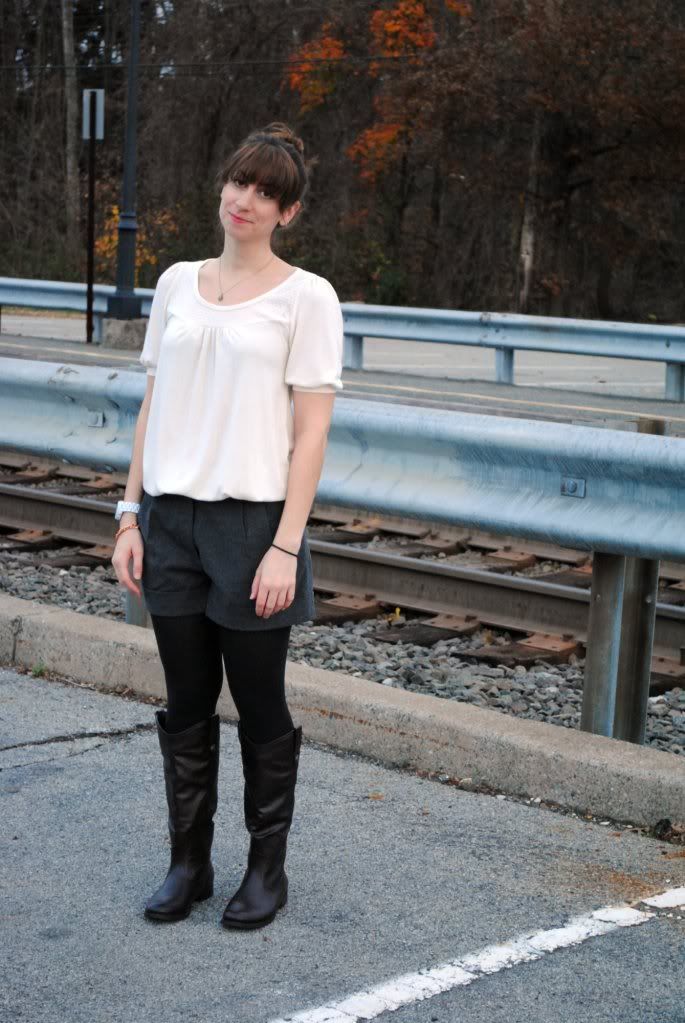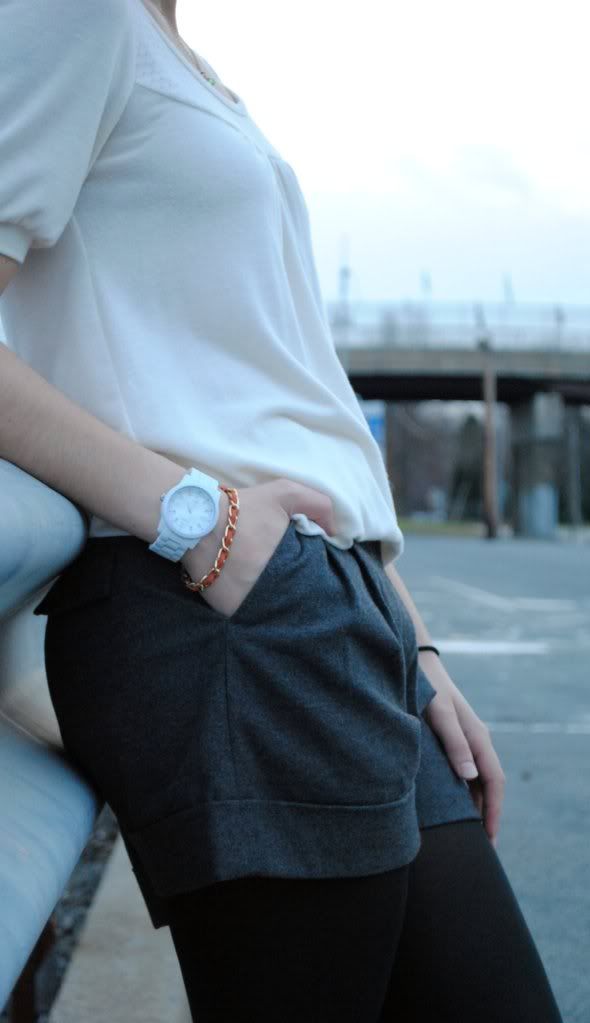 {top: joyce leslie // shorts: h&m // tights: old navy // boots: payless // bracelet: f21 // watch: sprout}
Welcome to my rule breaking Monday post (inspired by
Clothed Much
). This week's rule breaker is shorts with boots (I couldn't be happier to comply with this one; I wear this kind of look all the time!). But I did accidentally break my own, self-imposed rule, which is to never ever feature the same item of clothing twice in a row.
But you can plainly see
here
that I did.
Grey shorts on Friday, grey shorts on Monday.
Can you ever forgive me?