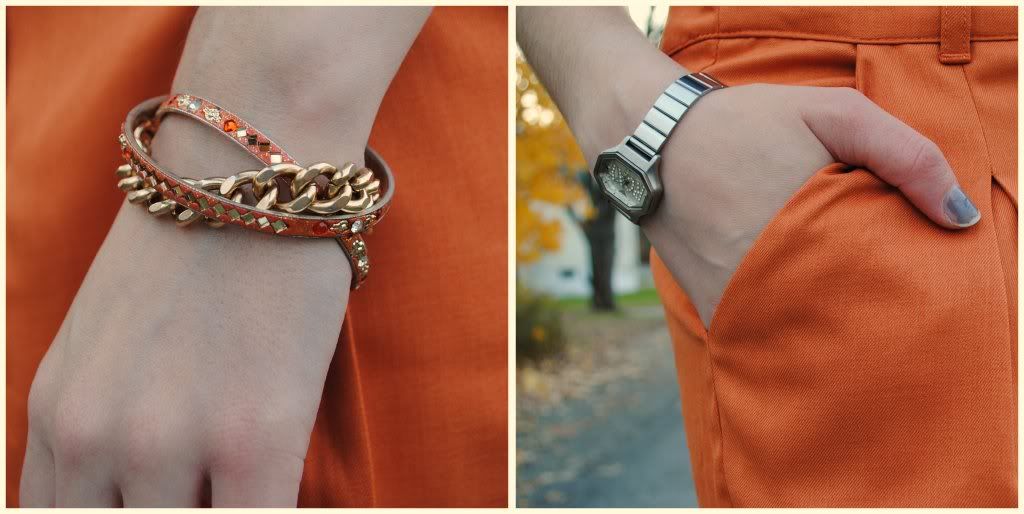 {jacket: target // top: old navy // vintage kerchief: gramma's // skirt & knee highs: asos // boots: steve madden intyce // watch: roxy // bangles: india, gifted // bracelet: f21}
We have been having some seriously unpredictable weather here. A
snowstorm
and freezing temperatures one week, and 65 degree weather another (I'll happily take the warm temperatures, thankyouverymuch).
I headed out in a jacket, as I am wont to do given my habit of never checking the forecast and consequently wind up wearing articles of clothing inappropriate for the day's elements. I was delighted-slash-irritated to find that I was beginning to sweat a bit in just the short one-block walk from my house to this spot.
Now if you'll excuse me, I have to go put on some expensive suede boots to wear in the rain, and lay out my sun dress and flip flops for the chilly 40 degree day tomorrow.