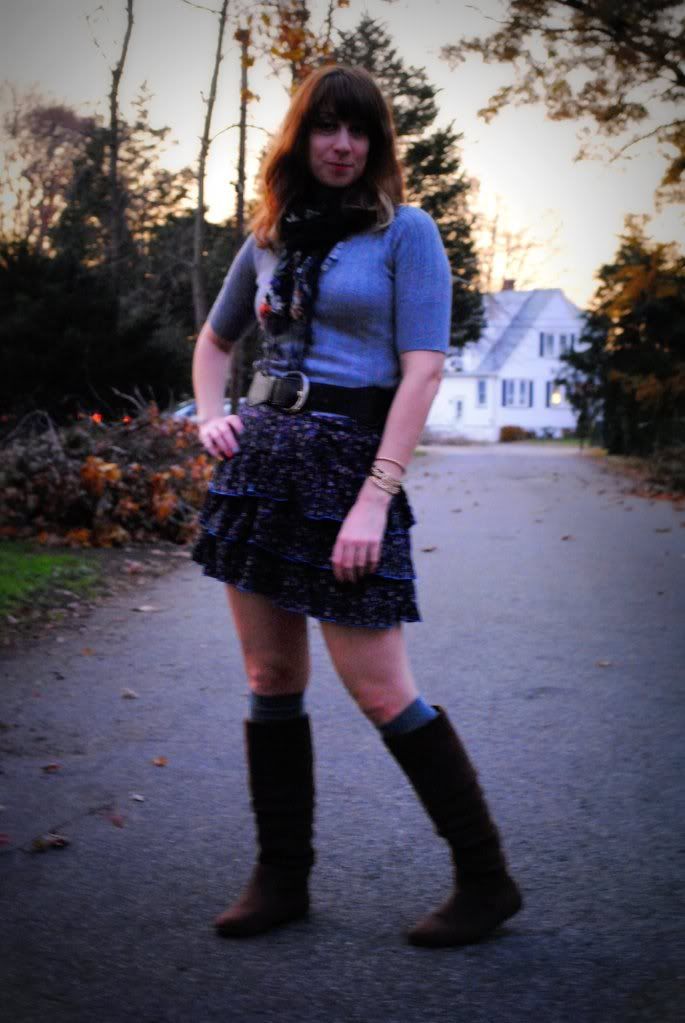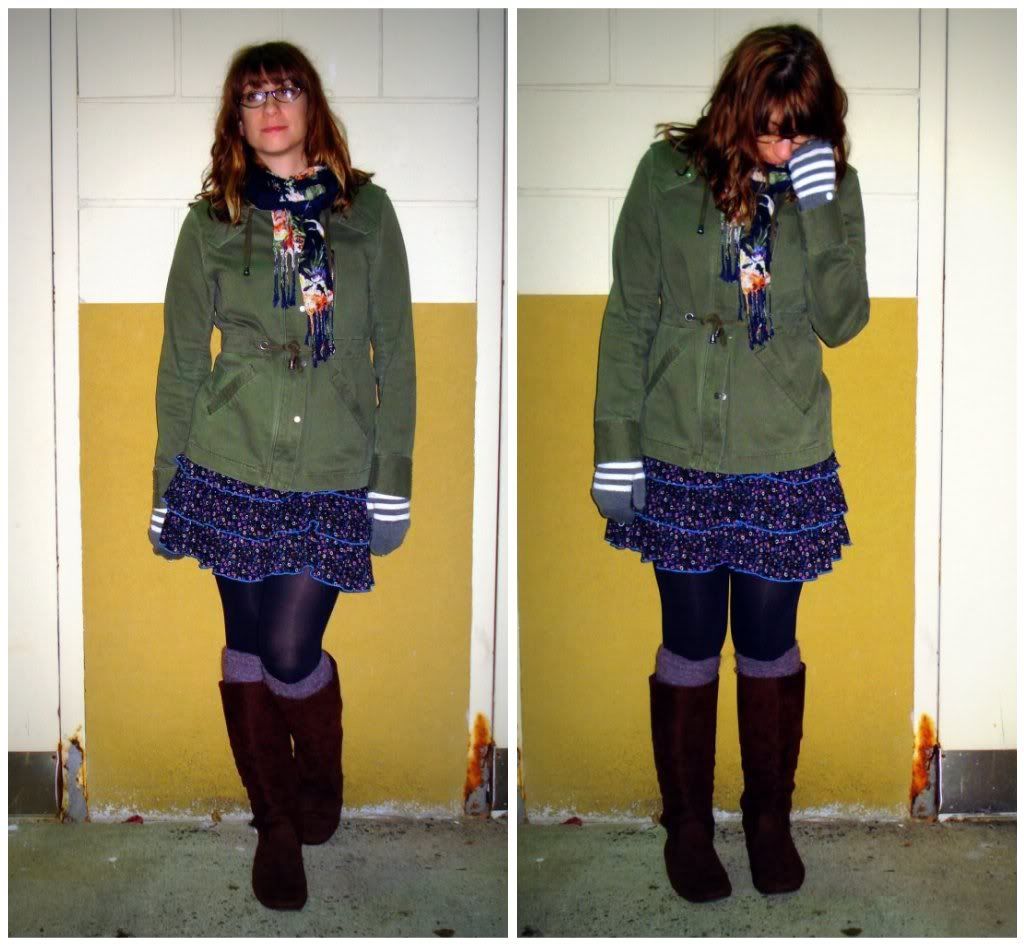 {top & scarf: target // skirt & jacket: i heart ronson, via jcp // belt & bracelet: forever21 // boots: zappos // knee high socks: asos // tights: old navy // mittens: 5below}
This week I decided to participate in Rule Breaking Monday on
clothedmuch.com
. Yes, I know it's Wednesday - better late than never, am I right?
So when I first chose the title "Double Trouble," I was referring to the fact that I was wearing double florals, as the challenge goes. It was only when I started the photo shoot that I realized how much trouble I was really getting myself into. So much so, that I wonder if I shouldn't have named this post triple, or even quadruple trouble.
Obstacle number one was trying to shoot photos while racing against a rapidly setting sun. So....my apologies for the blurry photos.
I didn't even notice the next trouble until I was reviewing the photos. My belt had ridden up a bit, so some of my top is showing from underneath the belt. Let's just pretend that didn't happen, shall we?
The third frustration was that by the time we happened upon some decent lighting (behind the movie theater...creepy), it had gotten so chilly that I had added tights and legwarmers, and I just couldn't bear to remove my jacket & mittens. So, the last (and completely clear) photos are a slightly altered version of my original outfit.
But I did rock the double floral thing, so...take that trouble.